What Is the HARP Program and How Can It Help Me?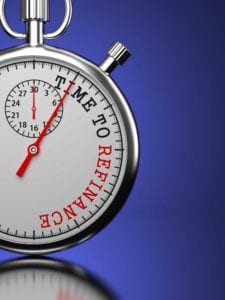 The Making Home Affordable Refinance Program 2.0 (HARP 2.0) was designed to help homeowners to refinance their mortgage even if you owe more than your home is currently worth.
Many eligible homeowners have failed to take advantage of this government program.
If you are current on your mortgage, even if you do not have any equity.: For instance: your home value is 300,000 and you owe 350,000 on your mortgage, you may be eligible for this program.
HARP programs rates are at near record lows and the new guidelines are simpler and designed to get more loans approved so if you have been turned down in the past, PLEASE apply again as you may now fit the new requirements.
Contact me now to take advantage and lower your monthly payment or term with a Fannie Mae or Freddie Mac streamline process. It doesn't cost anything to check and if I can help, you could save a bundle.
The first requirement to getting approved for HARP is to check and see if your home is owned by Fannie Mae or Freddie Mac. You are making payments to a loan servicing company, most likely the bank who did your original loan, but most of those loans are sold off to Fannie or Freddie.
It's Important to know who owns your home to determine which program will save you the most.
Below are are the 2 quick search tools provided by Fannie Mae and Freddie Mac to see if they own your mortgage.
check here first at Fannie Mae: http://knowyouroptions.com/loanlookup
if you don't find it at Fannie Mae, also check here at Freddie Mac: https://ww3.freddiemac.com/corporate/
If you find that your home is owned by either, Fannie Mae or Freddie Mac, you should be eligible for the HARP program, but it is best to check with a mortgage professional to be sure of all the options available to you.
If you have any questions about if you qualify for HARP, Just call Jackie 949 600-0944.
She will discuss your situation and give you your best options.