Reduce Your Mortgage Insurance On Your FHA Loan In California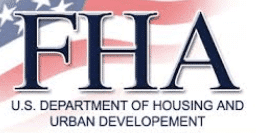 If you have an FHA Home Loan and you haven't refinanced, take a look at the top 5 questions regarding the new LOWER Mortgage Insurance Premium (MIP) for loans after January 26th 2015.
Get Pre-Approved
No Hidden Fees - No Obligation - No Upfront Costs
So how much can I save?
You have questions? We have answers….
1. What will the impact of FHA's new premiums be on my monthly mortgage costs? Borrowers who qualify for FHA's new reduced annual premiums will enjoy the benefits of a more affordable FHA loan and lower costs. HUD estimates these lower premiums will save California FHA Home Owners, on average, $1500 annually! They also expect this new change will spur 25,000 new California homebuyers to purchase their first home over the next three years.
2. When will the FHA's new annual premium rates in CA take effect? The reduction is effective as of January 26, 2015. Borrowers with case numbers assigned on and after January 26, 2015 will be eligible for reduced annual mortgage insurance premiums.
3. What steps do I need to take to take advantage of these new lower premiums? Contact an FHA-approved lender in California, for information regarding FHA's new annual mortgage insurance premiums for FHA Loans in California.
4. I've had a FHA mortgage for years. Can I take advantage of these new lower premiums? The change does not affect loans that have already closed. You may wish to contact an FHA approved lender like Jackie with Right Choice Mortgage, to determine if refinancing your existing loan makes sense for you.
5. I intend to apply for an FHA-insured mortgage with a 15-year term. Are FHA's new reduced annual premium rates available for me? No. FHA's new premiums only apply for mortgages with loan terms of greater than 15 years. Annual premiums for FHA-insured mortgages with terms of 15 years or less stay unchanged.
If you need more information regarding the new FHA reduced MIP and how it can save you on your California FHA Home Loan, Call Jackie 949.600.0944
www.mylenderjackie.com

Jackie and her Team at Right Choice Mortgage has been closing FHA loans since 1996 and we have the answers to all your FHA Home Loan Questions.
More FAQS about FHA Home Loans in California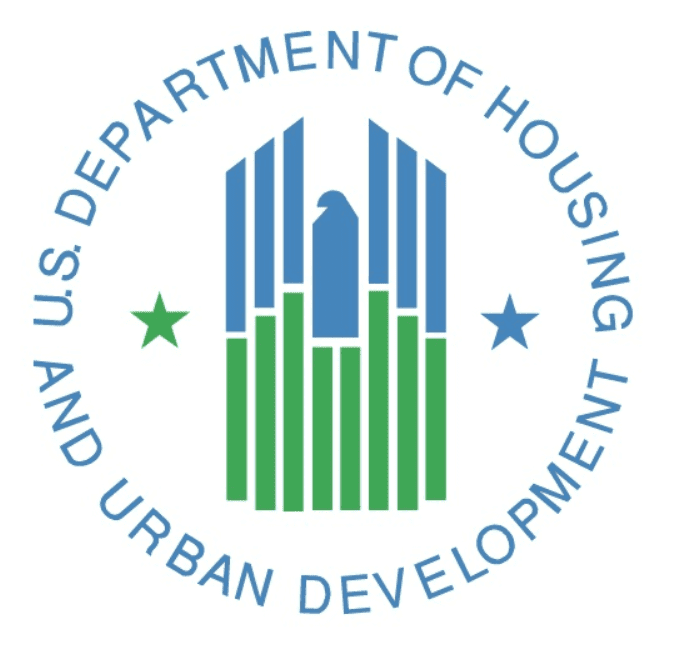 FHA's mission is to encourage home ownership. By providing loans with very low down payments and flexible credit requirements they put home ownership in reach for many who may not have qualified otherwise.
FACT: Nearly 30% of Home loans in 2010 were FHA Loans.
In 2009, FHA programs insured nearly 2 million loans, which included 750,000 first-time home buyers.
The Federal Housing Administration (FHA) was created from the National Housing Act of 1934, and was established to increase home construction, reduce unemployment and insure government loan programs.
FHA loans were created to allow lower income Americans to borrow money for the purchase of a home that generally they would not otherwise be able to afford. The program originated during the Great Depression of the 1930s, when the rates of foreclosures and defaults rose sharply.
Some FHA programs were subsidized by the government, but the goal was to make it self-supporting, based on insurance premiums paid by borrowers.
While most people believe that the FHA lends money directly to borrowers , they actually just insure a certain type of loan that is financed by traditional banks and mortgage lenders, such as Right Choice Mortgage.
Four of the most visible single family housing programs that FHA offers are, Section 203(b), Section 234(c), Section 203(k) and Home Equity Conversion Mortgages (HECM) – Reverse Mortgages.
FHA Loan California Highlights:
Section 203(b)
largest of FHA's single family programs
1-4 unit properties are eligible
flexible credit requirements
3.5% down payment allowed
down payment may be a gift from specific sources
Section 234(c)
provides mortgage insurance for individual condominium units
credit, down payment and limits of 203(b) apply
in 2010, condominium complexes must be approved through HRAP/DELRAP to be eligible for FHA insurance
Section 203(k)
primary program for property rehabilitation
encourages community and neighborhood revitalization
only 1 mortgage loan is used for both the acquisition and the renovation
1-4 unit properties including condominiums are eligible; check with your lender for manufactured housing eligibility
required improvements include cost effective energy conservation standards and smoke detectors
consultancy may be required
HECM – Reverse Mortgages
FHA was the first to promote reverse mortgages nationally
allows access to equity in property with flexible terms
lump sum, monthly payments, line of credit or a combination available
limited to homeowners 62 years of age and older
FHA programs also offer a Streamline Refinance.
FHA loans have favorable loan terms, generally lower rates than conventional loans, 30 year fixed repayment terms and flexible down payment options. FHA continues to encourage home ownership, provide liquidity and stability to the mortgage market.
Right Choice Mortgage has numerous FHA loan program with FICO score requirements as low as 550.
FHA Loan Limits in California
FHA Loans have lending limits depending on which county you live in, as well as the type of property. See list below for loan limits by each CALIFORNIA County.
ALAMEDA County
ALAMEDA- BERKELEY-HAYWARD-FREMONT -OAKLAND-PLEASANTON, CA
Single
$625,500
Duplex
$800,775
Tri-plex
$967,950
Four-plex
$1,202,925
---
BUTTE County
CHICO- PARADISE-GRIDLEY CA
Single
$293,250
Duplex
$375,400
Tri-plex
$453,750
Four-plex
$563,950
---
CONTRA COSTA County
ANTIOCH-RICHMOND-WALNUT CREEK-CONCORD, ORINDA, CA
Single
$625,500
Duplex
$800,775
Tri-plex
$967,950
Four-plex
$1,202,925
---
DEL NORTE County
CRESCENT CITY, CA
Single
$271,050
Duplex
$347,000
Tri-plex
$419,425
Four-plex
$521,250
---
EL DORADO County
PLACERVILLE- SOUTH LAKE TAHOE, CA
Single
$474,950
Duplex
$608,000
Tri-plex
$734,950
Four-plex
$913,350
---
FRESNO County
CLOVIS- HURON- SAN JOAQUIN- SANGER-FRESNO, CA
Single
$281,750
Duplex
$360,700
Tri-plex
$436,000
Four-plex
$541,800
Tri-plex
$419,425
Four-plex
$521,250
---
HUMBOLDT County
EUREKA-ARCATA-FORTUNA, CA
Single
$327,750
Duplex
$419,550
Tri-plex
$507,150
Four-plex
$630,300
---
IMPERIAL County
EL CENTRO, CA
Single
$271,050
Duplex
$347,000
Tri-plex
$419,425
Four-plex
$521,250
---
KERN County
BAKERSFIELD, CA
Single
$271,050
Duplex
$347,000
Tri-plex
$419,425
Four-plex
$521,250
---
KINGS County
HANFORD-CORCORAN, CA
Single
$271,050
Duplex
$347,000
Tri-plex
$419,425
Four-plex
$521,250
---
LAKE County
CLEARLAKE- LAKEPORT, CA
Single
$271,050
Duplex
$347,000
Tri-plex
$419,425
Four-plex
$521,250
---
LASSEN County
SUSANVILLE, CA
Single
$271,050
Duplex
$347,000
Tri-plex
$419,425
Four-plex
$521,250
---
LOS ANGELES County
LOS ANGELES-LONG BEACH-HOLLYWOOD- BRENTWOOD, CA
Single
$625,500
Duplex
$800,775
Tri-plex
$967,950
Four-plex
$1,202,925
---
MADERA County
CHOWCHILLA-MADERA, CA
Single
$271,050
Duplex
$347,000
Tri-plex
$419,425
Four-plex
$521,250
---
MARIN County
BELVEDERE- LARKSPUR-TIBURON-MILL VALLEY-FAIRFAX- NOVATO- SAUSALITO, CA
Single
$625,500
Duplex
$800,775
Tri-plex
$967,950
Four-plex
$1,202,925
---
MENDOCINO County
FORT BRAGG- WILLITS- POINT ARENA- UKIAH, CA
Single
$373,750
Duplex
$478,450
Tri-plex
$578,350
Four-plex
$718,750
---
MERCED County
ATWATER- GUSTINE-LIVINGSTON-LOS BANOS-MERCED, CA
Single
$271,050
Duplex
$347,000
Tri-plex
$419,425
Four-plex
$521,250
---
MODOC County
ALTURUS, CA
Single
$271,050
Duplex
$347,000
Tri-plex
$419,425
Four-plex
$521,250
---
MONO County
MAMMOTH LAKES, CA
Single
$529,000
Duplex
$677,200
Tri-plex
$818,600
Four-plex
$1,017,300
---
MONTEREY County
CARMEL-BY-THE-SEA – DEL REY OAKS-MARINA-SALINAS-MONTERY-KING CITY-SEASIDE, CA
Single
$502,550
Duplex
$643,350
Tri-plex
$777,650
Four-plex
$966,450
---
NAPA County
AMERICAN CANYON-CALISTOGA-ST.HELENA-YOUNTVILLE- NAPA, CA
Single
$615,250
Duplex
$787,650
Tri-plex
$952,050
Four-plex
$1,183,200
---
NEVADA County
NEVADA CITY-TRUCKEE-GRASS VALLEY, CA
Single
$477,250
Duplex
$610,950
Tri-plex
$738,500
Four-plex
$917,800
---
ORANGE County
ALISO VIEJO-COSTA MESA-DANA POINT-IRVINE-LAGUNA BEACH- LAGUNA HILLS- LAGUNA WOODS- LAKE FOREST- MISSION VIEJO, NEWPORT BEACH- ORANGE- RANCHO SANTA MARGARITA- SAN CLEMENTE- SAN JUAN CAPISTRANO- SANTA ANA- TUSTIN- ANAHEIM, CA
Single
$625,500
Duplex
$800,775
Tri-plex
$967,950
Four-plex
$1,202,925
---
PLACER County
AUBURN- LINCOLN- ROCKLIN- COLFAX- LOOMIS- ROSEVILLE, CA
Single
$474,950
Duplex
$608,000
Tri-plex
$734,950
Four-plex
$913,350
---
PLUMAS County
PORTOLA, CA
Single
$336,950
Duplex
$431,350
Tri-plex
$521,400
Four-plex
$648,000
---
RIVERSIDE County
RIVERSIDE-SAN BERNARDINO-ONTARIO, CA
Single
$355,350
Duplex
$454,900
Tri-plex
$549,850
Four-plex
$683,350
---
SACRAMENTO County
CITRUS HEIGHTS- ELK GROVE- FOLSOM- GALT-SACRAMENTO-RANCHO CORDOVA, CA
Single
$474,950
Duplex
$608,000
Tri-plex
$734,950
Four-plex
$913,350
---
SAN BENITO County
HOLLISTER- SAN JUAN BAUTISTA, CA
Single
$625,500
Duplex
$800,775
Tri-plex
$967,950
Four-plex
$1,202,925
---
SAN BERNARDINO County
RIVERSIDE-SAN BERNARDINO-ONTARIO, CA
Single
$355,350
Duplex
$454,900
Tri-plex
$549,850
Four-plex
$683,350
---
SAN DIEGO County
SAN DIEGO-SANTEE- CARLSBAD, CA
Single
$562,350
Duplex
$719,900
Tri-plex
$870,200
Four-plex
$1,081,450
---
SAN FRANCISCO County
SAN FRANCISCO-OAKLAND-HAYWARD, CA
Single
$625,500
Duplex
$800,775
Tri-plex
$967,950
Four-plex
$1,202,925
---
SAN JOAQUIN County
TRACY-MANTECA-RIPON-STOCKTON-LODI, CA
Single
$304,750
Duplex
$390,100
Tri-plex
$471,550
Four-plex
$586,050
---
SAN LUIS OBISPO County
SAN LUIS OBISPO-PASO ROBLES-ARROYO GRANDE, CA
Single
$561,200
Duplex
$718,450
Tri-plex
$868,400
Four-plex
$1,079,250
---
SAN MATEO County
FOSTER CITY- MENLO PARK – PACIFICA- SAN BRUNO- DALY CITY- HALF MOON BAY- MILLBRAE- REDWOOD CITY- SAN MATEO – SOUTH SAN FRANCISCO, CA
Single
$625,500
Duplex
$800,775
Tri-plex
$967,950
Four-plex
$1,202,925
---
SANTA BARBARA County
SANTA MARIA-LOMPOC- OJAI- SANTA BARBARA, CA
Single
$625,500
Duplex
$800,775
Tri-plex
$967,950
Four-plex
$1,202,925
---
SANTA CLARA County
CAMPBELL-LOS ALTOS-CUPERTINO-GILROY-LOS GATOS-MORGAN HILL-SARATOGA-PALO ALTO- MOUNTAIN VIEW- SAN JOSE-SUNNYVALE-SANTA CLARA, CA
Single
$625,500
Duplex
$800,775
Tri-plex
$967,950
Four-plex
$1,202,925
---
SANTA CRUZ County
CAPITOLA-SANTA CRUZ-SCOTTS VALLEY-WATSONVILLE, CA
Single
$625,500
Duplex
$800,775
Tri-plex
$967,950
Four-plex
$1,202,925
---
SHASTA County
ANDERSON-SHASTA LAKE-REDDING, CA
Single
$273,700
Duplex
$350,350
Tri-plex
$423,500
Four-plex
$526,350
---
SOLANO County
BENICIA- DIXON-FAIFIELD-RIO VISTA- SUISON CITY- VACAVILLE-VALLEJO, CA
Single
$400,200
Duplex
$512,300
Tri-plex
$619,300
Four-plex
$769,600
---
SONOMA County
CLOVERDALE- COTATI-HEALDSBURG-PETALUMA-SEBASTOPOL-SONOMA-SANTA ROSA-WINDSOR, CA
Single
$520,950
Duplex
$666,900
Tri-plex
$806,150
Four-plex
$1,001,850
---
STANISLAUS County
CERES-HUGHSON-MODESTO-NEWMAN-OAKDALE-PATTERSON-RIVERBANK-TURLOCK-WATERFORD, CA
Single
$276,000
Duplex
$353,300
Tri-plex
$427,100
Four-plex
$530,750
---
SUTTER County
LIVE OAK-YUBA CITY, CA
Single
$271,050
Duplex
$347,000
Tri-plex
$419,425
Four-plex
$521,250
---
TEHAMA County
CORNING-RED BLUFF- TAHAMA, CA
Single
$271,050
Duplex
$347,000
Tri-plex
$419,425
Four-plex
$521,250
---
TRINITY County
Single
$271,050
Duplex
$347,000
Tri-plex
$419,425
Four-plex
$521,250
---
TULARE County
DINUBA-EXETER-TULARE-WOODLAKE-VISALIA-PORTERVILLE, CA
Single
$271,050
Duplex
$347,000
Tri-plex
$419,425
Four-plex
$521,250
---
TUOLUMNE County
SONORA, CA
Single
$331,200
Duplex
$424,000
Tri-plex
$512,500
Four-plex
$636,900
---
VENTURA County
OXNARD-THOUSAND OAKS-VENTURA, CA
Single
$603,750
Duplex
$772,900
Tri-plex
$934,250
Four-plex
$1,161,050
---
YOLO County
DAVIS-WEST SACRAMENTO-WINTERS-WOODLANDS, CA
Single
$474,950
Duplex
$608,000
Tri-plex
$734,950
Four-plex
$913,350
---
YUBA County
MARYSVILLE-WHEATLAND-YUBA CITY, CA
Single
$271,050
Duplex
$347,000
Tri-plex
$419,425
Four-plex
$521,250
If you need help getting approved for a FHA Home Loan
Jackie Barikhan with Right Choice Mortgage does FHA Loans throughout California
Contact us for a FREE QUOTE today (949) 600-0944