The current times have turned many people's personal finances for a loop. Even as businesses begin to open back up many employees are still furloughed or unemployed. Some employees have stayed at work the whole time, but with reduced pay.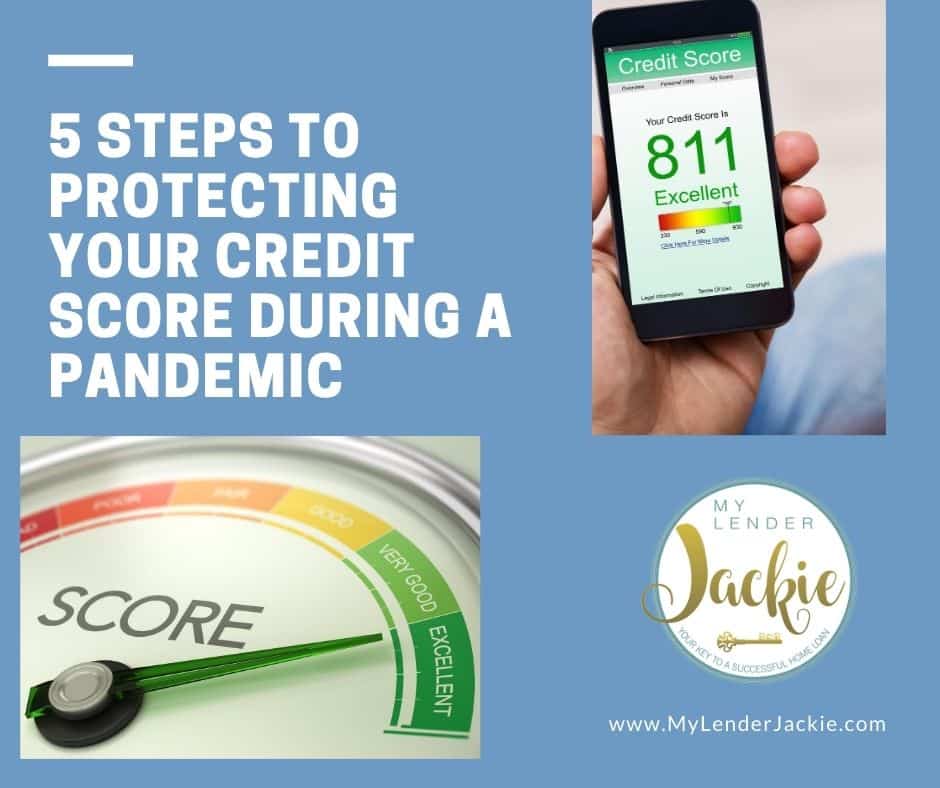 As many of us work to keep our finances and bills in good health through many different methods, it is also a smart idea to carefully watch our credit score. Even if you are putting major purchases on hold right now, you will want your credit score to stay as high as possible for the day that you decide to take a loan out on a large life-changing purchase.
Here is a Guide to Protecting Your Credit Score During a Pandemic
Check Your Credit Report Often
It has never been easier to know the current state of your credit rating than right now. You can even check your credit report every week for free. The three major credit reporting agencies Equifax, Experian, and TransUnion have offered a free yearly report and are now offering a free weekly report for the next year to help people protect their scores during financial hardship.
You want to make sure that things are being reported accurately and fairly. It is not uncommon for a mistake to happen where someone else's missed payment is recorded as yours or a person makes a negative report when you were still within a grace period for example. These inaccurate things can be fixed with a request from you to the company that made it.
Related: How to Become Your Mortgage Lender's Favorite Client
Know Your Protections
Under the CARES Act ( Coronavirus Aid, Relief, and Economic Security Act) your credit card company(ies) and loan servicer have special requirements for reporting payment records during the pandemic. If you ask for assistance from a creditor and enter into an agreement to reduce or defer payments while being up to date on your credit you will be reported as current while you adhere to the new payment structure you agreed to. So make sure that your creditors are holding to their required end of the pandemic bargain and if not it is time to seek help to report them.
Know What Will Impact Your Score
Being unemployed does not impact your score, missing payments or making late payments because it is a stretch right now will. If you are unable to make payments or foresee that you will not be able to make payments it is best to talk with your creditor right away and ask if they have a hardship program. Late payments are the biggest hit to your score and next after that is borrowing at the top of your limit. You want to make sure these are taken care of if you want your score to grow or at least not get worse.
Can I Still Buy a Home With Bad Credit?
Don't Rely on Your Card
Running up the amount of outstanding credit on your cards will lower your score as mentioned above. Using more than 30% of your available credit will begin to impact your score. If there are other means of purchasing things right now it would be better. You want to try and keep to only purchasing bare necessities right now and avoid running up the available credit.
When Should We Get Pre-Approved for a Mortgage?
Find Ways to Boost Your Score
Some rating agencies have programs to help you raise your credit score by offering incentives like giving credit for paying bills on time not typically included on a credit report such as a cell phone or a water bill. Use all of the tools and advantages you can while you can to increase your score.
Keeping your credit score where it is or increasing it will drastically help when you go to apply for a mortgage loan. If you are curious about applying for a mortgage in California right now, I would love to help you discover your options. Please contact me anytime.