I love, LOVE talking to people wanting to buy a house, and especially for the first time. I love problem-solving and figuring out solutions that will really work for my clients, and not just immediate but for the future too.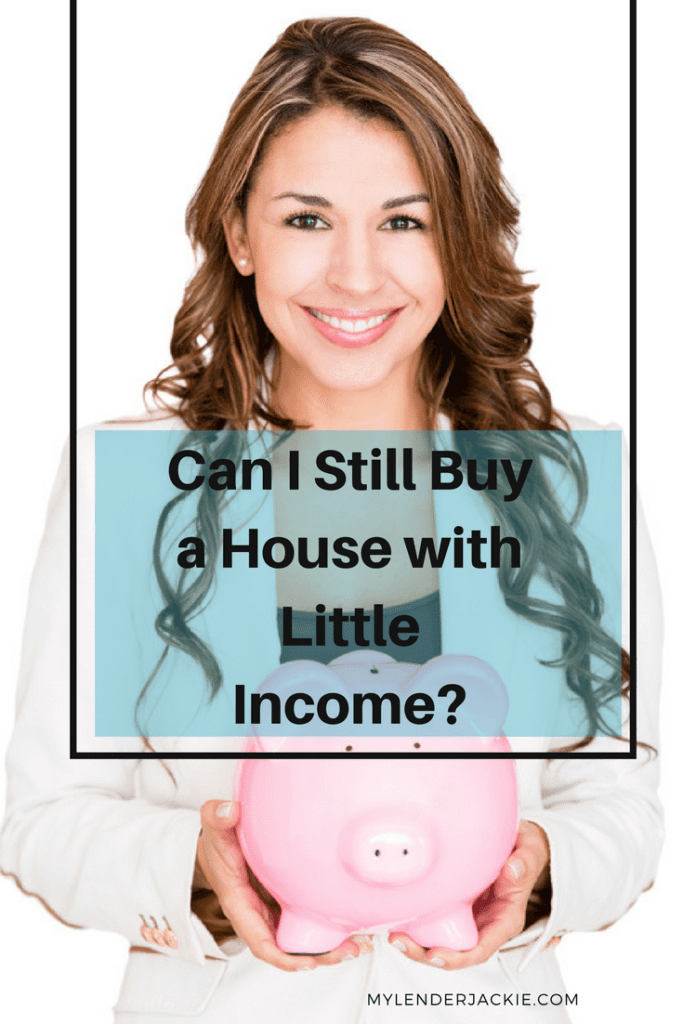 I want all my clients, whether they are ready to buy now or not, to start now with great steps to be a homeowner in the next 3 months, 6 months or year. That's what I do! Not just provide you with the right loan for now, but help you plan and take steps that will help you be a homeowner in the future. There's nothing more enjoyable than getting people into the right program and loan for their needs.
So what happens if you think you have too little income for a home loan?
In a recent article by the New York Times, the term "affordable housing" is homes in which the housing costs are roughly 30% or less of the family's income. Due to rising housing costs and lower wages across the country, more than half of all families in the country spend more than 50% of their income on housing costs and a shocking one in four spends more than 70%. Honestly, that 70% is enough to kill anyone financially. That's the last thing I want for any of my clients. I mean, you've got to live, right?
There are a lot of other mortgage options out there that can certainly help those with low to moderate income. It's important to have good credit so that your interest rate is low, also bringing down your monthly housing costs. FHA or loans by the Federal Housing Administration are some of the most flexible out there providing lower down payment of just 3.5%. There are additional programs that can be added to this program that provides at least half if not more of that 3.5%. This brings down the down payment needed to about 1% or 1.5%.
Read More: Can I still buy a home with bad credit?
Fixed rate mortgages are geared towards those who have not been able to save a ton of money for a down payment. This is perfect for newlyweds, recent graduates, or any first-time homebuyers. Some of these FHA programs also allow 100% of closing costs to be paid with money received as a gift. This means that you won't have to pay this back and you won't have to take out a loan for these closing costs.
Fannie Mae and Freddie Mac offer two different types of home programs designed specifically for low to moderate incomes. They allow for minimal downpayments, usually around 3% to 5% and extra down payment can be a family gift, employer assistant program or even secondary financing. This is a great option for those in a single income household. Many of these programs also allow parents, siblings, or anyone else that wants to help you get into a home use their income to qualify for mortgage.
VA loans are of course a great option for those in the military and have multiple benefits. VA loans usually don't require mortgage insurance, have lower credit score requirements, typically don't charge for closing costs (or it is billed to the seller instead of the buyer) and they have an option of getting a 100% home loan for those that qualify.
USDA loans are 100% financing homes that offer a couple different low interest mortgage options. Neither of these options require a down payment and are approved through several different lenders. As with any of these loans, there are different types of requirements that can vary based on state and region. For USDA loan, the borrower's income cannot exceed 150% of the areas median income. It also requires that the homeowner live in the property as a primary residency. There are citizenship guidelines and credit requirements as well. USDA also offers a direct loan design for low and very low income buyers who may not qualify for the guaranteed loan program. These loans can be paid back up to 38 years and interest rate can be as low as 1%.
You might be surprised at how many different options are out there. Seller financing, work-related financing, grants and home assistance programs are all options that might work. The great thing is that there are hundreds of programs and options that could be available to you but if you think that you need a 10% or 20% down for a home loan and that's the only option you have, it could prevent you from becoming a homeowner much sooner than expected.
One of the best things you can do is to simply call me and let's discuss your options. It doesn't hurt to find out what's available to you and you might be pleasantly surprised as to how quickly you could own a home of your own.
Get Pre-Approved
No Hidden Fees - No Obligation - No Upfront Costs