With so many unknowns in many areas, especially financial and economic ones, during the COVID pandemic, many homeowners and potential buyers have a number of questions they are wondering about.  
Here is a list of the most frequently asked questions about mortgages on people's minds right now.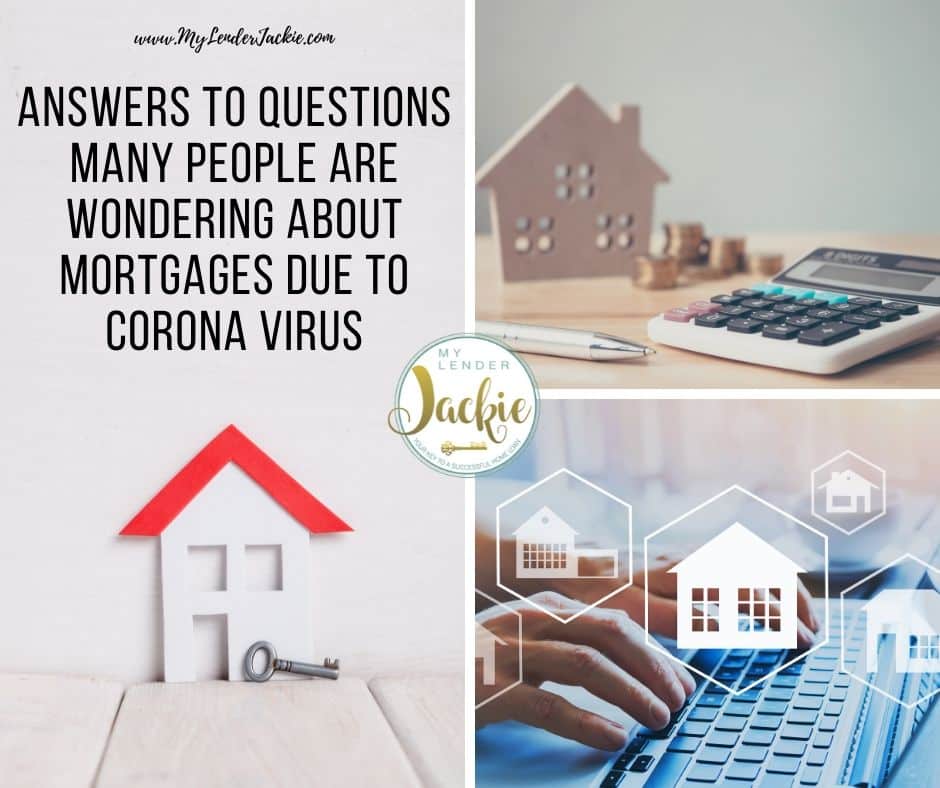 Are Mortgage Rates Decreasing? 
Compared to a year ago, yes mortgage rates are decreasing. Compared to just a few weeks ago, they have gone up. Right now rates are the most unpredictable they have been in a long time. In early March rates went lower than any of us have probably ever seen them in our lifetime, but then they shot up quickly as investors began to sell off loans.  
Rates are closely correlated with the 10-year treasury yield. It has stayed below 1% for most of March and this means low mortgage rates. Overall poor economic turns mean lower mortgage rates. It is predicted that mortgage rates will stay comparatively low to previous years while the 10-year Treasury yield is expected to remain low. 
Related: How to Keep Your Finances Stabilized
What Caused Mortgage Rates to Rise?
A few weeks ago we posted an article about what was happening in the mortgage market and why.  In, short when the mortgage rates hit rock bottom at the beginning of March a large number of homeowners rushed to refinance eventually resulting in rates spiking back up.  
More: When Will this Chaotic Mortgage Market Settle Down?
What is the Current Mortgage Rate?
Mortgage rates change very quickly sometimes daily, and sometimes even hourly. Many things contribute to the determining factor of mortgage interest rates. When you apply for a mortgage you get one from a service provider, usually a bank or mortgage lender. The service provider determines the rate of the loan they will provide. They use the federal fund rate and the Treasury bond market as a starting point and add to the percentage to cover various company costs. Even when federal rates are zero, loans will not be. 
 To get a good estimate of what type of interest rate you will qualify for, pull up an online mortgage rate finder. It will ask you to put in some info like your zip code, if you are buying or refinancing, if the home is a primary residence or secondary if you are a first-time buyer, how much you would like to borrow, your down payment, and some personal financial stats.  
Related: How COVID is Creating Shifts in Real Estate
Should I Refinance Right Now? 
Rates are low right now and anyone who took out a mortgage in early 2017, 2018, or 2019 could be a good candidate for a refinance. Now is a good time to benefit from the low mortgage rates as compared to the rates mortgage borrowers locked in at 12 to 48 months ago.  
 One thing to remember is when you refinance you are closing your old loan and opening a brand new loan. Just like when you took on the new mortgage when you bought your home there were fees and costs associated to close the loan. A refinance is still going to have loan fees.  
One question to ask before refinancing at any time is, "How long do you plan to continue living in the home?" If you expect to move before the break–even point (cost of loan fees divided by the amount saved on monthly payments) of refinancing, it is better to stay with your current mortgage.  
For more information about current mortgage rates in California and if refinancing or purchasing a home is a good choice right now please contact me any time. I would love to help.