I have heard some stories over the years of clients that had a less than happy ending with their mortgage lender and loan officer.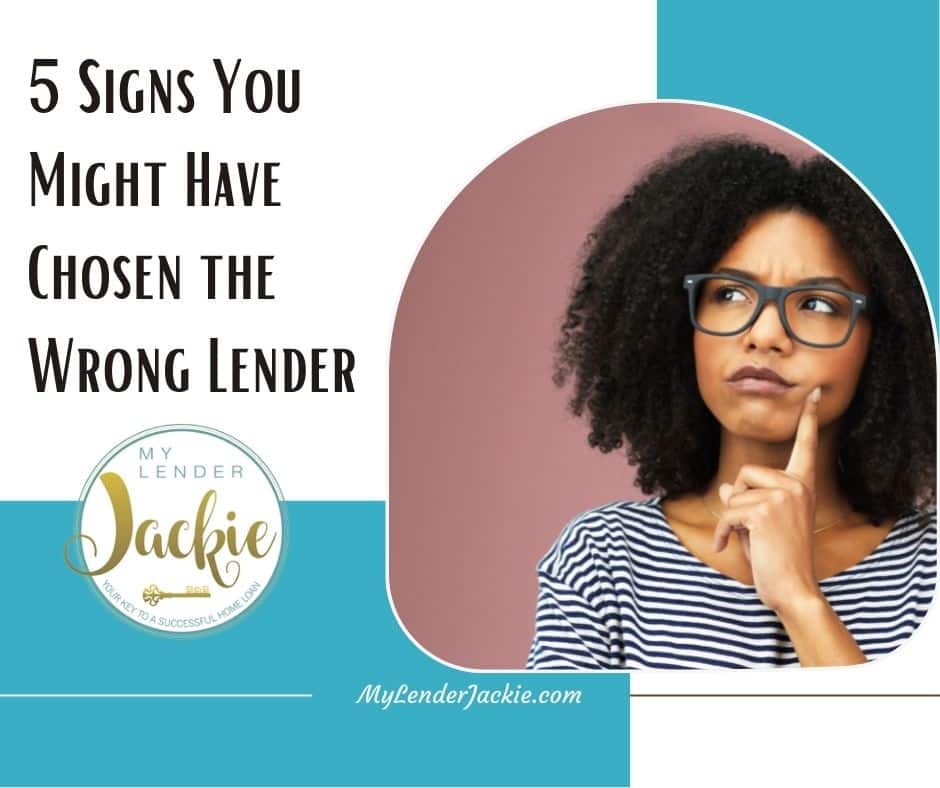 ​
Here's a list of 5 signs you need to look out for before going down the wrong road:
1. They don't ask for any documentation – Early on a loan officer will ask you many questions… the more the better in regards to income documentation. If your lender doesn't seem to be asking these questions, that is a reason for concern. Reviewing your tax returns, W-2's and paystubs, or 1099 forms are necessary to qualify you. Early on, we can do a pre-approval based on a verbal, but once we can see the income and pull a credit report, the stronger your loan approval becomes.
2. Hard to reach or they don't return calls or email quickly. Yes, a good lender will be busy, but with technology and cell phones, they should be getting back to you same day. No excuses! A sense of urgency is even more important for purchase business when you might need a custom pre-approval letter to make an offer with. If you notice early on, your lender is slow to respond… take that as a very important warning signal.
3. NO FEES – I hear all the time, lenders saying there are no fees only to see them padding the loan amount or other sneaky things. As you well know, there is no such thing as a free lunch and getting your loan closed requires the work of many people, from processors, to underwriters, to doc drawers, title and escrow, lock desk, appraisers etc… Having said that, our fees are very reasonable and fair for the effort involved. I would be happy to compare apples to apples to make sure you are comfortable that you received a fair quote. In regards to other lenders that say 'No Fees', trust me, you are paying for it one way or another.
4. Are they INVISIBLE? – Funny question but is your lender hidden? Does he or she exist? Can you find them by Googling them online? Are they a trusted referral? If you can't find information about them, what might that mean? Feeling comfortable with an expert is important when you are closing one of the largest transactions in your life!
5. Are they located in your State? – Besides the time zone issues, having a lender in your state usually means they stay on top of State laws and their underwriters and appraisers will be more familiar with your area. Everything is smoother with local lenders.
Getting a new mortgage loan is a process that requires a trusted professional who knows the ropes and can guide you through the process. Jackie and her team at Right Choice Mortgage have been closing loans for over 20 years and will make the process as easy as possible.
Get Pre-Approved
No Hidden Fees - No Obligation - No Upfront Costs