One of the best ways to combat inflation is to own real estate, and owning an investment property can provide even more safeguards to offset increased costs. If you are looking into buying your first real estate investment, one of the key factors you need to figure out is where the property will be.
Luckily, Southern California is a great place to invest in rental properties in general, with steady demand and a large pool of possible tenants. However, in order to narrow down where you are looking, there are some things you have to keep in mind.
Define Your Investment Property Objectives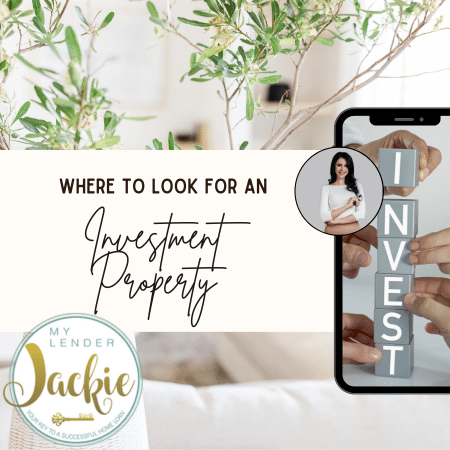 Before searching for an investment property, define your investment objectives, including your preferred property type, expected return on investment (ROI), and long-term financial goals. For example, if you decide a short term rental is what you're going to buy, then you need a location where there is demand for vacation properties or an industry with many professionals looking for a short term home. On the other hand, if you want to buy a house to flip, you want somewhere with a thriving real estate market.
Clarifying your investment criteria, such as desired rental income, property appreciation potential, and market growth prospects, will guide your location selection process and align your investment strategy with your specific objectives and expectations.
Part of this process might include finding out what type of financing you will lean on for the investment. You can talk with one of our loan officers any time to learn more.
Conduct Market Research
It's essential to understand market trends, property values, rental demand, and economic indicators that can influence the viability and profitability of your investment property. Analyze market data, property sales records, and rental rate comparisons to identify emerging neighborhoods, high-growth areas, and underserved markets that offer favorable investment opportunities and align with your investment criteria.
Start by talking with local real estate agents to find one a team that aligns with your goals and values. Their market insights will be invaluable in the process of researching the market.
Evaluate Amenities and Infrastructure
Assess the accessibility and proximity of essential amenities and infrastructure, such as schools, hospitals, public transportation, shopping centers, and recreational facilities, within the selected location. The location of an investment property is key.
Investing in neighborhoods with robust infrastructure, convenient amenities, and desirable lifestyle offerings can attract tenants, enhance property value, and contribute to a sustainable and thriving rental market that appeals to a diverse range of potential occupants.
Analyze Demographic and Economic Factors
Consider the demographic composition, income levels, employment opportunities, and population growth projections within the chosen location to gauge the stability and growth potential of the local economy. Focus on areas with a diverse and resilient economic base, strong job market dynamics, and population growth trends that indicate a sustainable demand for housing and a supportive business environment for your investment property venture.
Consider Appreciation Potential
Anticipate future property appreciation potential by assessing the historical and projected growth rates of property values, market trends, and development initiatives within the chosen location. Invest in areas with strong potential for capital appreciation, urban revitalization projects, and infrastructure improvements that can enhance the overall desirability and market value of your investment property over time, maximizing your long-term return on investment and wealth accumulation.
Secure Financing Uniquely Suited to You
We can help you through the real estate investing process because we specialize in creative financing solutions. Whether you are self-employed and need a mortgage based on your bank statements rather than your W-2, or you are looking for a mortgage that is approved based on the income potential of the property rather than your personal income, we can help.
Contact us any time to learn more about creative strategies like cash flow mortgages and bank statement loans so we can get the ball rolling on your investing goals.