Buying a home after divorce can be complicated, especially if your income is a combination of your wages, alimony, child support or if you are the one making alimony or child support payments. With the right information and a great loan officer on your side, there's no reason you can't buy a home after divorce. Keep reading for what you need to know about how child support and alimony affect your mortgage application and what to do next.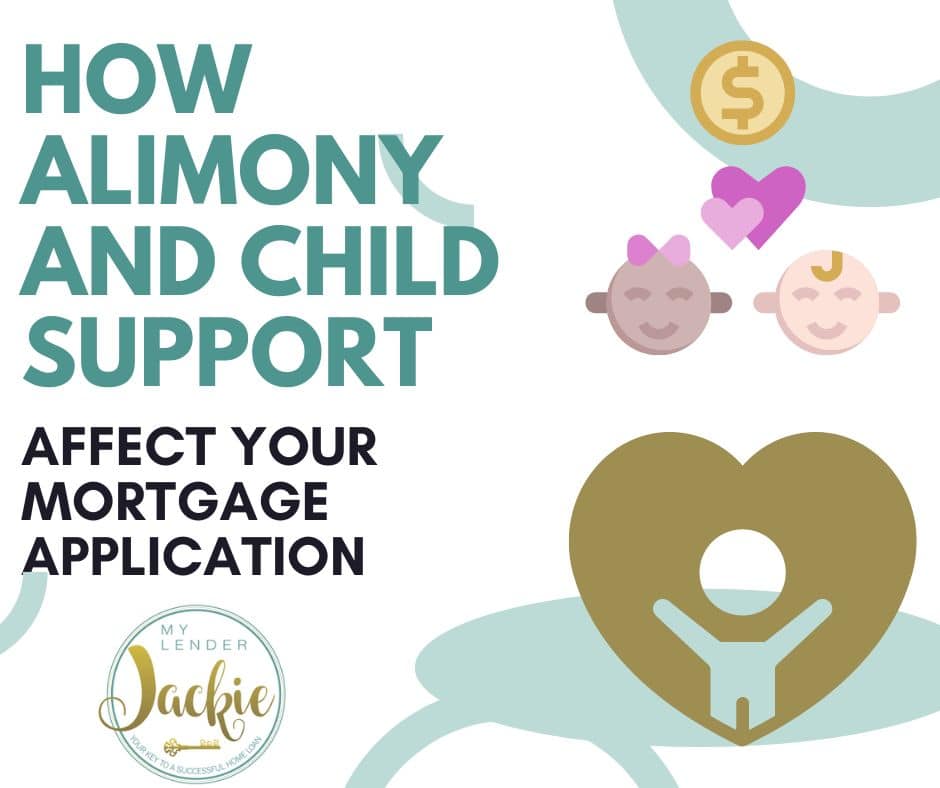 As always, reach out to us any time to talk about your unique scenario and how we can find creative solutions to support your homeownership goals.
Can alimony or child support be used as income to qualify for a mortgage?
The short answer is yes, alimony and child support can both be used as a part of an applicant's income. There are some conditions to this, including:
A consistent history of your ex-spouse paying on time
No outstanding petitions to the court to stop or amend the payments
At least 3 more years of payments being required
How will my approval be affected if I am paying alimony or child support?
If you are applying for a mortgage as the one responsible to pay alimony or child support, keep in mind that underwriters will categorize these payments as debt. They may impact your DTI to the extent that is lowers the amount you qualify to borrow in a significant way, depending on how much of your income you are required to pay each month to your ex-spouse.
Remember, your DTI (debt-to-income ratio) is the percentage of your gross monthly income that goes toward debt payments.
Generally speaking, it is best to keep your DTI below 43% to apply for a mortgage. If you take a look at your DTI and realize it is above 40% when you take your alimony and child support payments into account, look for other ways to lower your DTI. Check out this post on DTIs to learn more about how to optimize yours.
What documents will be required to verify alimony or child support as part of my income?
If you are applying for a mortgage with alimony or child support as a part of your income, these are the documents you will need to prepare to help verify the numbers:
Receipts and documents showing your rent payments, utilities, debt payments, and any other expenses. The more copies of reciepts you have, the better.
Tax documents from the past two years, including W-2s from any jobs you have had in the past 2 years or proof of self-employment or independent contractor income.
Copies of child support and/or alimony checks or deposits for the past 6 months or more. You will also need documentation that shows your ex-spouse is required to continue making these payment for at least 3 more years.
Documentation showing any other sources of income, like retirement income, survivor's benefits, bonuses, commissions, overtime, or anything else you use as income that can be verified.
We know the process of applying for a mortgage can feel daunting, but we are here to help. Ready to learn more about buying a home after divorce? Talk with one of our loan officers to get started.