The National Association of Realtors and the Department of Veterans Affairs have recently eliminated the conforming loan limit on a VA loan.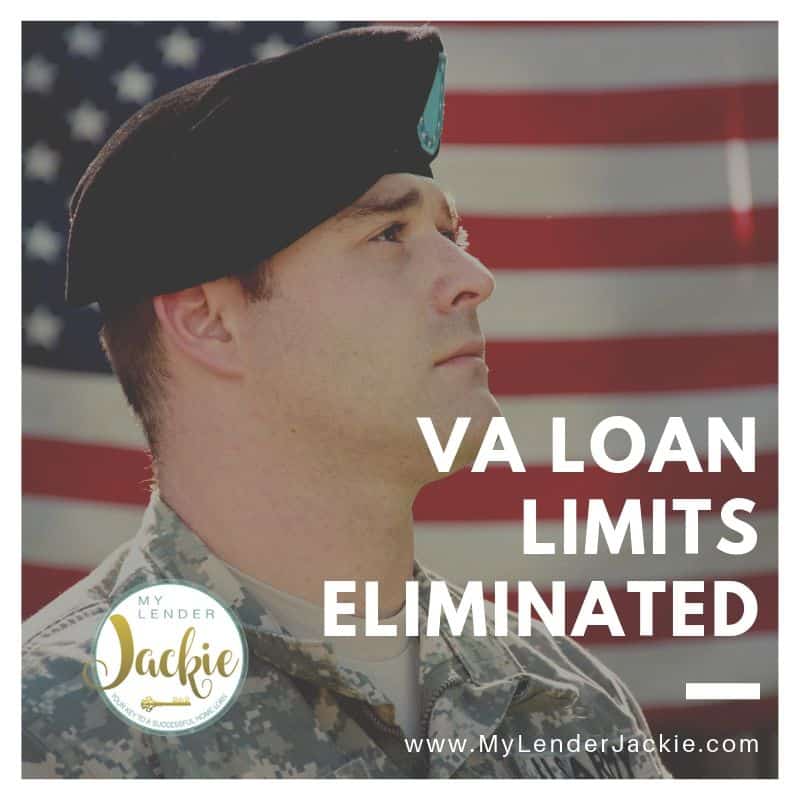 The Blue Water Navy Vietnam Veterans Act now allows homebuyers to borrow above the 2019 limit of $484,350 without any down payment. This new bill will take effect on January 1, 2020.
This is for most counties across the US but those in high-cost County such as San Diego where the limit is currently $690,000, this law would eliminate the requirement of a down payment if the borrower qualifies. Lenders and banks will still need to adjust their lending guidelines as the VA does not issue mortgages, only ensures them. Signed it as a law. There are several provisions and amendments to this law but lawmakers wanted to be careful that increase participation in the VA loan program wouldn't come with the significant cost of veterans. This law was crafted in a way that veterans will not see a big jump in their loan fee rates and the biggest benefit is the elimination of the conforming loan limit which has put a cap on the amount eligible to be borrowed by those participating.
Not only will the amendment remove the conforming loan limit but there are certain adjustments to the VA loan fee rates that come along with it. In an earlier version of the law, the loan fee rates for nondisabled veterans would've increased from .35% to .5%, however, due to lobbying efforts from of the National Association of Realtors, the law now excludes the increase, however, there are certain increases necessary to finance other, not housing related benefits to veterans. But with the loan limit eliminated, a few of these fees are a moot point.
This new law comes after a decades-long fight for veterans to receive healthcare benefits for diseases related to Agent Orange exposure according to military.com. This will fast-track disability compensation for as many as 90,000 affected former servicemembers. [Source]
My Lender Jackie is honored to help as many veterans utilize their VA home loan benefits each and every year. My goal is to provide the best customer service in the industry with the most competitive rates and fees.
MORE:
Get Pre-Approved
No Hidden Fees - No Obligation - No Upfront Costs