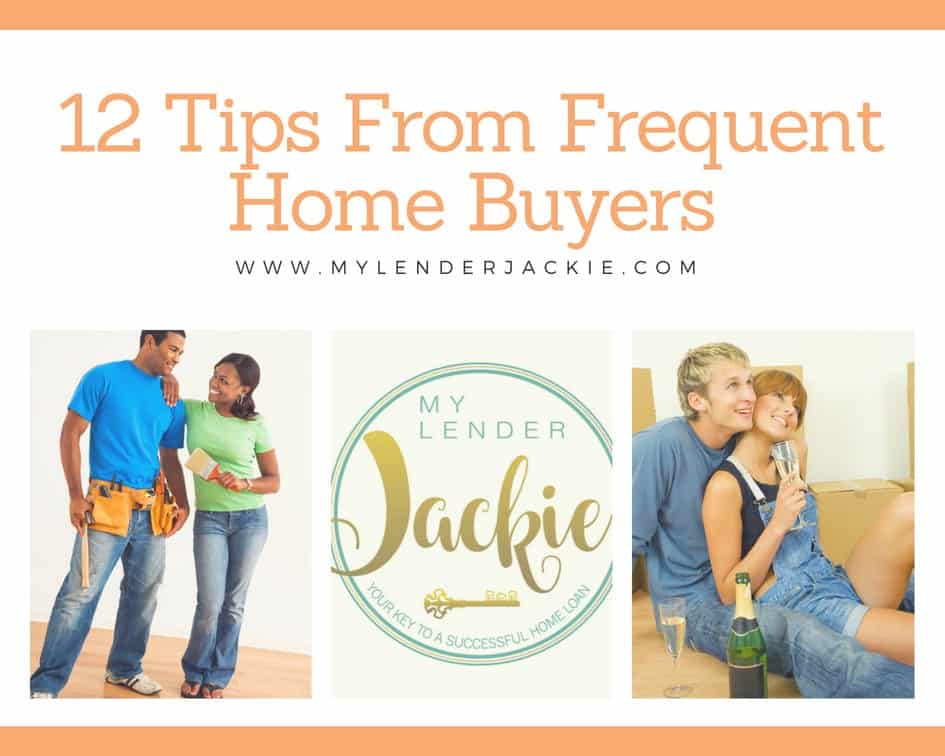 There's no better way to learn than from those that have come before. Learning from others, from past mistakes and successes all culminates in making informed decisions when home buying. Because I focus on first time home buyers, those with less-than-perfect credit and unique and creative financing programs, I want all my clients to not only feel confident that we can find a plan that works for them, but the entire process of home buying becomes easy-peasy. With that in mind, here are some great tips from those that have done it many, many times.
#1. Don't max out your budget.
So, your lender said you're approved up to $400,000 and now that's all you're looking at, homes around $400,000. But maybe your perfect home is only $350,000. Save that extra $50K for home remodels, new furniture or just tuck it away each month. Just because you're approved up to an amount doesn't mean you have to spend it all. Plus, in a hot market, you may want to offer a higher amount so finding a property less than full price will give you the leeway to do so.
#2. Check the Water.
Even before the home inspection, check the water throughout the home. Run faucets and flush toilets. You never know when there could be a serious leak, roots in pipes or other issues that an inspector may miss.
#3. Look carefully at the basement and walls.
The walls of the basement can really tell you a lot about the integrity of the home.  Water stains suggest flooding, which can lead to mildew and mold and eventually toxic substances. If things are sitting up off the ground, that could be a red flag.
Related Post: 7 Reasons to Buy a House Now
#4. Use an agent you really trust.
Before jumping into a real estate transaction, make sure you have an agent or Realtor® you like and trust. There are some great ones out there. Of course, with any industry, there are bad apples but real estate agents get a bad rap for some reason. The good ones are worth their weight in gold. If you don't feel comfortable, find another one.
#5. Listen to their advice.
Once you've found Mr. or Mrs. Realtor®, trust them. If they have uber experience, trust that they know the market and what they're talking about. They will offer advice and remember, they are neutral. They don't care what house you buy, they want you satisfied with your purchase. Ask questions and trust the answers.
Read More: Some of the most common questions when buying a home
#6. Getting a mortgage is just as important as the right house.
Finding a lender or loan officer you trust and getting the right mortgage is just as important as finding the right house. You're going to be pretty intimate with this payment for the next 2-3 or 30 years so make sure you like the terms and price. Ask questions and be honest with your loan officer about debt, assets, and payments.
#7. Order your credit history.
Get a copy of your report from Experian, TransUnion, or Equifax. It's free once a year. Correct any errors or mistakes and try to get your credit score over 680 if you can. It will lower your rates and give you better terms and a lower monthly payment.
#8. Avoid PMI if you can.
Private Mortgage Insurance is the insurance lenders take out in case you default on your home loan. They need to know that they can cover the cost of reselling the home should you fail to pay your mortgage. This usually is only required on low-down payment loans but there are other options so if you can avoid this permanent and additional fee, do it.
Related: How do I Qualify for a First Time Home Mortgage?
#9. Always have a home inspection.
This is one of those things you always want to have, even in a tight market where there might be multiple offers. Waiving a home inspection means that now you are liable for any and all home integrity issues you find after you move in. By having that home inspection ahead of time, you can ask the seller to repair or replace items or you at least know the integrity of the property you're buying.
#10. If you ask for everything you may get nothing.
After you get the home inspection report back, it's okay to ask for repairs and especially things that could be hazardous, but if you ask for every tiny little detail that the inspector made note of, you might get the seller laughing in your face, especially if there are other offers on the table. Anything under $100 worth of repairs probably shouldn't be trifled over.
#11. Things may not always be as they are now.
Many first-time homebuyers or even second time that buyers will purchase a home considering children. But remember, kids grow up so if you're only considering homes that are appropriate for families or kid-friendly, you may find yourself in 10 years with a not so convenient home now. Try to think ahead and plan for the future.
Related: How much does it really cost to own a house?
#12. Never neglect that final walk-through.
Even if your home inspection was just a few days prior to closing, that final walk-through is crucial to verify that the home is exactly the way it should be one closing, the seller hasn't trashed the property, or that anything is missing. Trust me, I can't tell you how many times buyers have decided to waive the final walk-through only to discover that certain items were removed, trash was left, and certain repairs were not even made. Make sure that final walk-through is to your satisfaction and if not, we can extend closing if necessary.
If you're ready to find out how much home you can afford, give me a call. Let's talk about your options, programs and how affordable homeownership can actually be.