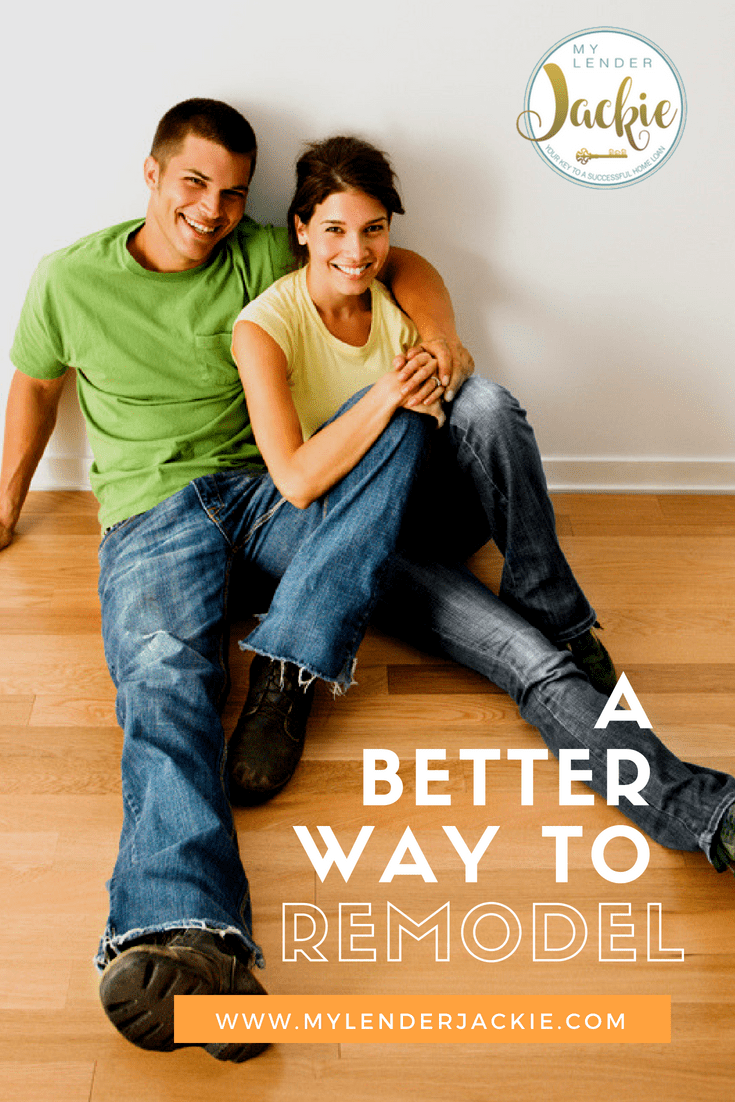 I spoke to a couple this week that was toying with the idea of refinancing. They currently have a 30-year loan with about $250,000 left to pay. They haven't refinanced for a few years and were trying to save up enough to remodel their kitchen. They've been trying to do it for several months but something always came up, which took their remodel money in a new direction. They were having a heck of a time saving $30,000 for a full remodel but knew that if they pieced it together it may cost them more as the remodeling time would drag out and they couldn't use their kitchen during that time. This meant more eating out and more to the budget. So they came to me.
After sitting down with them and asking a few questions we were able to deduce that their home was currently worth about $400,000. This meant they had $150,000 in equity they could pull from. We ran some numbers and decided that they could refinance at a 20-year term, pull out $50,000 and only increase their monthly payment by $40. This was the break they needed. Not only did they drop their terms, shaving 10 years off the time they had to pay and saving a ton in interest rates, but they had the money they needed to improve their home. After the remodel, the home would probably appraise for closer to $450,000, making the refinance really worth it.
The thing is, if you don't run the numbers you may be spinning your wheels trying to figure out what to do. This plan above was the perfect option for this couple, especially since they are planning on staying in the house a while. But even if they don't, once the remodel is complete, the home is worth way more than when we started, which means they can sell and still make a profit, even after refinancing.
Read More: 4 Biggest Refinance Questions
I love chatting with homeowners that think they don't have another option. It's so fun to offer solutions and options they may have never thought of before. I love being able to offer a new approach to help homeowners achieve their goals. With so many homes now appraising over market value, you might be surprised at what you can get for your home. Give me a call today. Let's chat! I can run some numbers over the phone and schedule a consultation to find out what you can pull out of your home. Most of the time, there are no out of pocket costs. Give me a call today!
Learn more about your options: