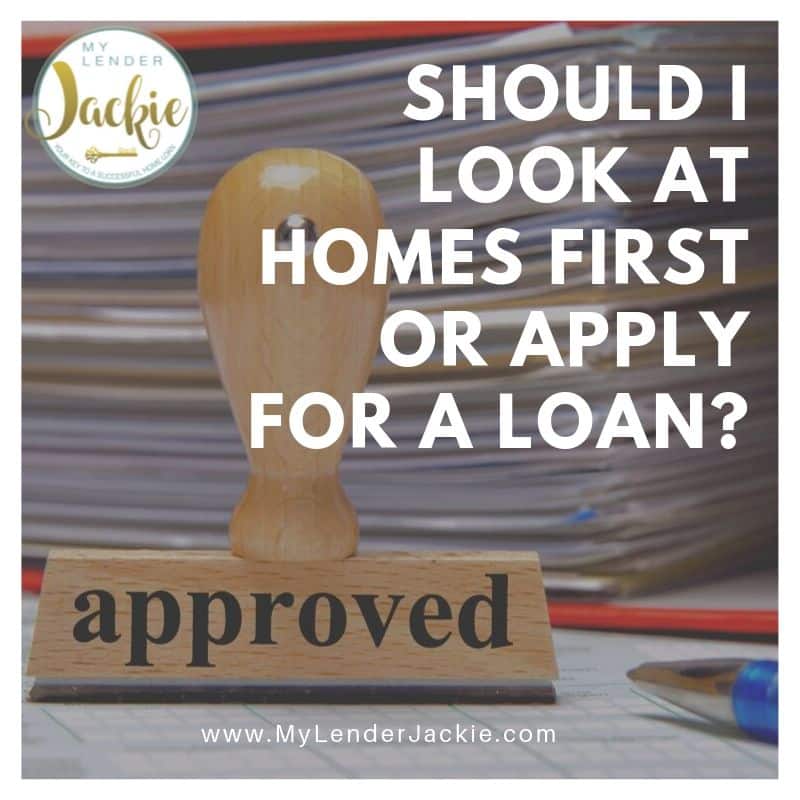 I hear a lot of agents telling buyers to apply for a home loan before looking at any property but is this always the best direction? I have found that applying first and looking at homes second only works about half of the time. The reason for this being that buyers will find a home that requires special financing or a short sale or foreclosure home that needs lender approval through a specific bank. This means that the buyer will need to go through the process of applying all over again or jumping through hoops for one lender or another. Although it makes sense to know how much home you can afford, you may need to go through the home loan process to a variety of lenders depending on which home you choose.
It's always smart to know how much home you can afford before looking at properties but that doesn't mean you need to go through the entire application process before looking at any properties either online or in person. I suggest getting a good idea of your finances by sitting down with the lender and discussing being pre-approved.  If you have decent credit, a little bit of money in the bank or can put money down on a home, chances are you will be approved, it's just a matter of how much.
Lenders may have specific reasoning and requirements for obtaining a home loan on one home versus the other. Knowing exactly how much you can afford does not necessarily mean applying for a loan, however, many lenders will want to lock in the rate before finalizing the purchase and sale contract.
For instance, let's say you find a foreclosure home or bank-owned home which needs to be approved by a specific lender. It's best to do the process to that lender so your credit will not be hit too many times on application processes. If you have a good idea of how much home you can afford you're typically not going to be looking at homes way out of your price range. As a lender, I have buyer's agents that specifically can help you with a foreclosure or bank loan type of home rather than a simple conventional loan through a different lender.
Working with your agent and your lender as well as all parties involved in the transaction needs to be this perfect dance and marriage for everything to work properly. So which move is best for you? If you haven't already spoken to a lender it's a good idea first to get an idea of what you are qualified for before looking at homes. If you're unsure, simply call me and we can start the process or at least start the dialogue on how best to go about buying a home with the right lown.
More Tips for Buyers: