Bosses Don't Rent! (How to Be an Owner) – Whether you're starting a business or already own one and are interested in learning more about a No Ratio mortgage, how it works, and the best way to qualify to buy a home this post is for you!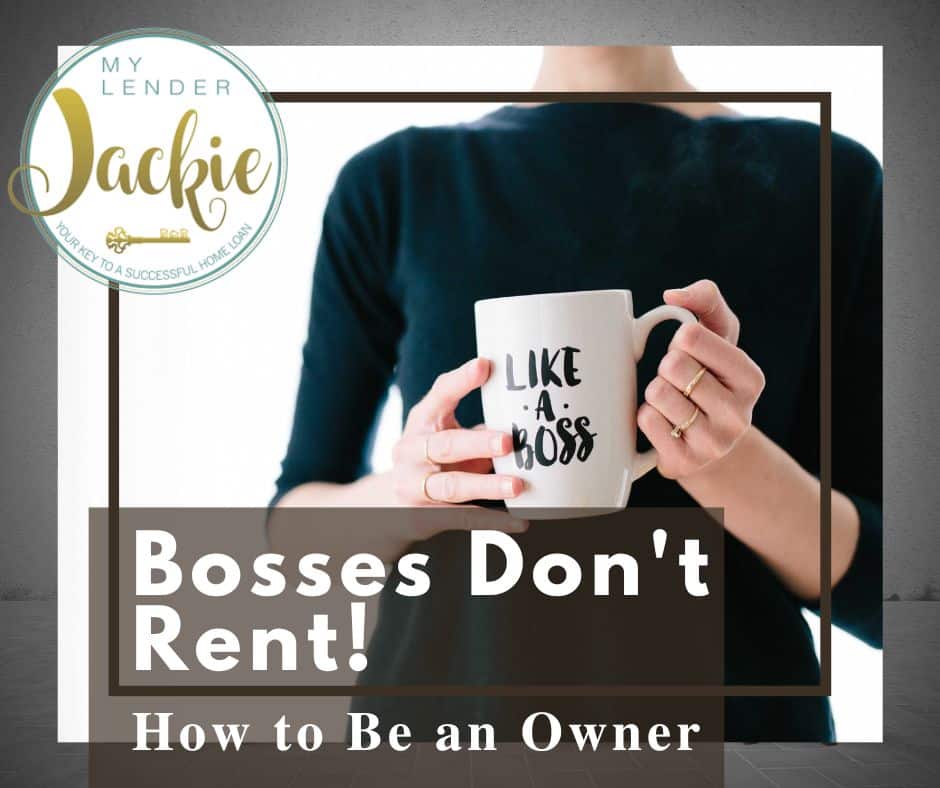 If you own a home already and need cash out to help grow your business… it also applies.
As a boss and a business owner, YOU should not be renting. Bosses don't rent, it's time to own your own home and I have the solution.
Bosses Don't Rent! (How to Be an Owner)
Who benefits from this type of mortgage?
Self-Employed/Small Business Owner
Volatile/Irregular Employment
Retired
Newly Self-Employed
Disqualified Income
Recent Immigration
There are many borrowers with different situations that have used the No Ratio solution to buying their first home,  or getting a cash out refinance to help their businesses grow..
Many business owners are worried that owning a business may prevent them from actually owning a home. If you struggled in the past to get qualified for a home loan because traditional banks may not respect your entrepreneurial skills, or your CPA was super aggressive with the write offs… this is the type of home loan for you.
Rather than digging up bank statements to determine if you can afford a house or rifling through past tax returns searching for that perfect number, our special no ratio program was designed to help business owners and especially bosses, move from renting into a home of their dreams.
We'll take a look at your FICO credit score, analyze cash reserves and can qualify for loans up to $3.5 million.
Helping with CDFI
What is a CDFI Fund? This type of fund helps promote access to capital and local economic growth within low-income and developing communities. Equal access to the American Dream for all communities across the nation is the number one goal of this type of mortgage.
But why should CDFI matter to you? Well, the fund allows the gap between credit-worthy borrowers abandoned by traditional mortgage companies who lend money to be bridged by lenders. CDFI's are exempt from certain consumer financing rules and regulations, unlike traditional banks that work within the bounds of certain rules.
That means that lenders like Summit Lending has a diverse range of mortgage programs that help under-served borrowers and communities alike. 
Talk to me today to get that home you have been vying for and wait no longer!
Competitive rates
Tax Returns or P and L NOT REQUIRED
Minimum down payment 20% down
Credit scores as low as 640
For more information on our No Ratio home loan, Contact Me Below!
With over 25 years in the mortgage industry and our connections with hundreds of mortgage programs, We will make a plan that's perfect for your situation.
We love unique situations that require our expertise and special planning and creative financing.  Go to www.talkwithJackie.com to set up an appointment to chat today 😊 For more information on all of your mortgage options in Mission Viejo and California please contact me anytime.
Contact Me Now
If this post was helpful, these might even be more so!