If you are considering buying a home that needs a little bit of TLC, an FHA 203K loan might be the best option. An FHA 203K loan also sometimes referred to as a re-help loan or construction loan, allows the borrower to finance two major items in one, the house itself, and any needed repairs. The lender tracks and verifies these repairs to make sure the money is going towards the house rather than something else.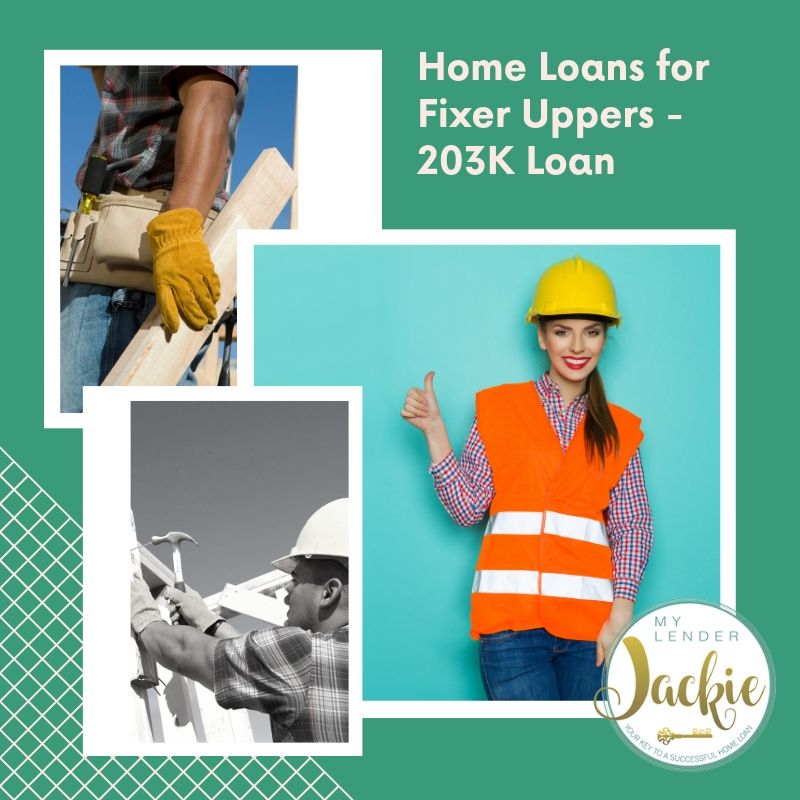 The home must meet certain safety and livability standards and FHA requires homes to meet the standards to get the loan in the first place. The 203K loan allows a borrower to buy and fix up a house in one transaction.
The process is similar of a typical home where you apply, get approved, and purchased the home but in an FHA 203K loan you'll need to find a contractor, get bids on the repair, and then close the loan completing the repairs after the loan is completed. The lender will require any safety or health hazards to be addressed first. If the home has mold, broken windows, lead-based paint, etc., these will need to be addressed first. Cosmetic items can also be taken care of such as new counters in the kitchen and replacing appliances.
Once you have the project list together you'll need to find a contractor to complete the work. These contractors must be licensed and insured and typically lenders don't want you doing the work yourself unless you are a licensed contractor. Try to seek out a contractor that's done 203K renovations in the past. The contractor will need to complete certain forms and paperwork so it's important to work with someone that understands this process. You'll want to get bids, submit everything to the lender, and go for final approval. Once the loan closes the contractor can start work. After all the work is completed you can move in.
Pros and cons to a 203K loan.
203K loans are perfect for buying a fixer-upper as it allows you to finance the purchase plus up to $30,000 in remodeling costs. This type of loan only requires a 3.5% down payment and you can build equity rather quickly.
The downside is that you must hire a professional, licensed contractor and this type of loan could take longer to close. This loan is not available from all lenders and there is more paperwork involved but again, the reward can be great.
Eligibility
The FHA allows credit scores down to 580 although some lenders might require up to 640 at least to qualify. However, this is lower than the typical 720 credit score for a conventional construction loan. Lenders will look at your debt to income ratio and require less than 43% of your income for proposed house payments plus any other debt you may have incurred. Borrowers are eligible to borrow up to 110% of the properties proposed future value and you must plan to live in the property once the work is completed.
Borrowers are eligible to complete some of their own projects such as appliance replacement, painting, and a few energy-efficient improvements but must hire a professional contractor for anything structural such as moving loadbearing walls, adding on rooms or changing the footprint of the house.
If a 203K loan sounds like something you'd like to pursue give me a call today. We can talk about your eligibility, current rates, and how to find the right loan for your needs.
Get Pre-Approved
No Hidden Fees - No Obligation - No Upfront Costs