If you're single and responsible for the care of one or more children in your home it can be more challenging to purchase a home as compared to a couple of people using a dual income to qualify for a mortgage.
While homeownership may feel like it is becoming more and more out of reach as prices grow, for someone with a single income, the dream of purchasing a home and more quickly building financial stability and wealth is achievable.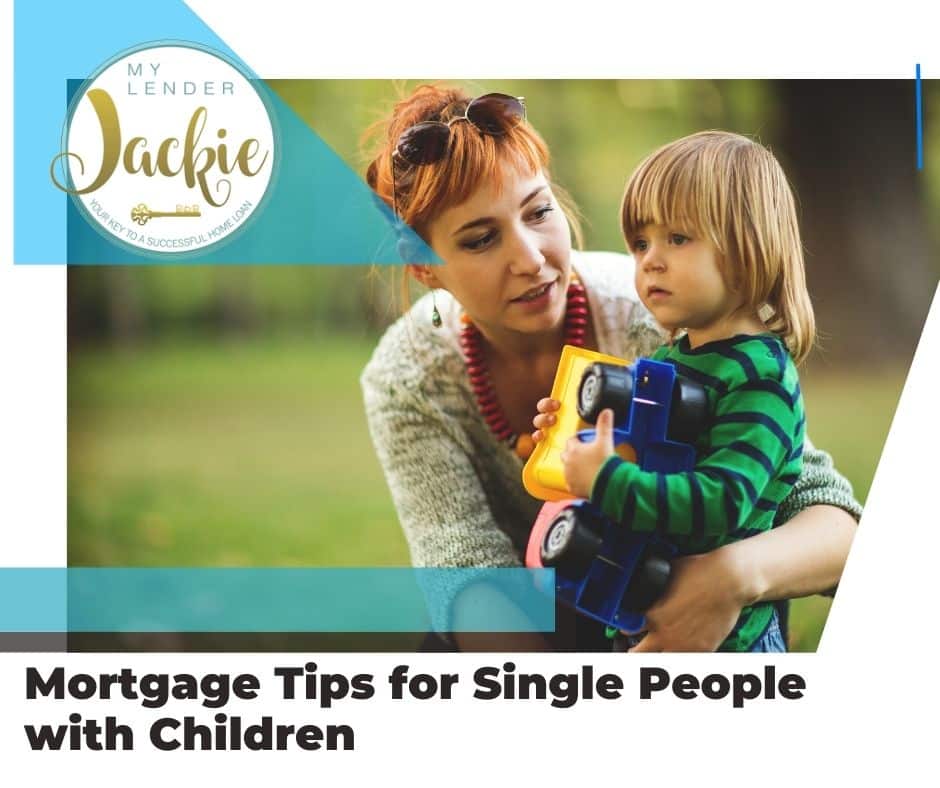 Here are six tips that single homebuyers with children can use to obtain a mortgage
Leverage your benefits
When filling out mortgage applications make sure to include any money that comes into your home including any alimony or child support payments you receive. These are the most significant points of leverage a single child caregiver or parent has to show steady money coming in that is added to their personal paycheck.
It is wise to highlight the monetary amount you receive from any child benefits, tax credits, and maintenance fees that you can show proof of and have verified through a third party.
The 25% rule
Being the sole owner of the home means that you will be responsible for carrying mortgage payments all on your own. With this in mind, it is a good idea to make sure you have plenty of income that will be coming in and not required for paying off your mortgage.
Any homeowner, single or part of a pair, needs to ensure that they have plenty of financial stability and freedom outside of their mortgage payment to live life comfortably. For most people, it is wise to have a goal that mortgage payments are no larger than 25% of their monthly income. This allows you more than enough to cover any expected and unexpected costs of homeownership and parenting.
If you have the ability, to make a significant down payment
It Is always a wise idea to make as significant a down payment as possible. The more you pay upfront on the home the less you will be borrowing and the better off you will be in terms of an interest rate offered to you by a lender. As well as the amount of actual money beyond the list price of the home you will pay over the life of the loan.
In addition to paying less interest, or borrowing less money, is the fact that this will communicate to a lender you are serious about being responsible and making this purchase. A large down payment communicates that you are less of a risk to loan money to with a more substantial amount of your own money put into the purchase.
Look into specialty loans and or down payment assistance programs
If you are unable to put down a sizable amount for a down payment it is still possible to qualify for a loan and find an affordable home. As a single caregiver to children, you might be able to qualify for loans that require less of the standard 20% down payment.
There are also several down payment assistance programs available to individuals who may have a hard time coming up with a large chunk of money in a short amount of time. There are programs for example that help out teachers, firefighters, first responders, law enforcement, and more to make a down payment on a home. It is well worth asking a mortgage professional if there are any down payment assistance programs you currently qualify for.
Look into local loans
Working with a lender that is local to the market where you plan to purchase a home can be a huge asset. There are many great online platforms offering amazing mortgage deals. It can be a bit of a headache to get customer service and assistance when you need it with online lenders. It can also make sorting out local fine details for a specific real estate market more challenging.
Try to shoot for a fixed-rate loan
It is forecasted that the federal reserve is planning to increase interest rates on mortgages very soon. It is wise to apply for a mortgage as soon as possible and apply for a fixed-rate mortgage to avoid dealing with any increases in interest payments.
An increase of just a few hundredths of a percentage point can significantly raise a monthly mortgage payment. We can all agree that as a single parent or caregiver you want to keep as much money in your pocket as possible for what is most important to you.
For more information on all of your mortgage options in Mission Viejo and California, please contact me anytime. See below for more great advice for home buyers and those looking for the right mortgage in Lake Forest California.