The non-QM loan is another name for non-conforming home mortgage loan programs. These types of loans do not have to stick to the parameters and requirement rules set by federal entities in order for them to be backed. These are loans strictly done by the lender to help benefit home buyers, investors, or those who own their own business who may not be able to qualify for a traditional mortgage loan.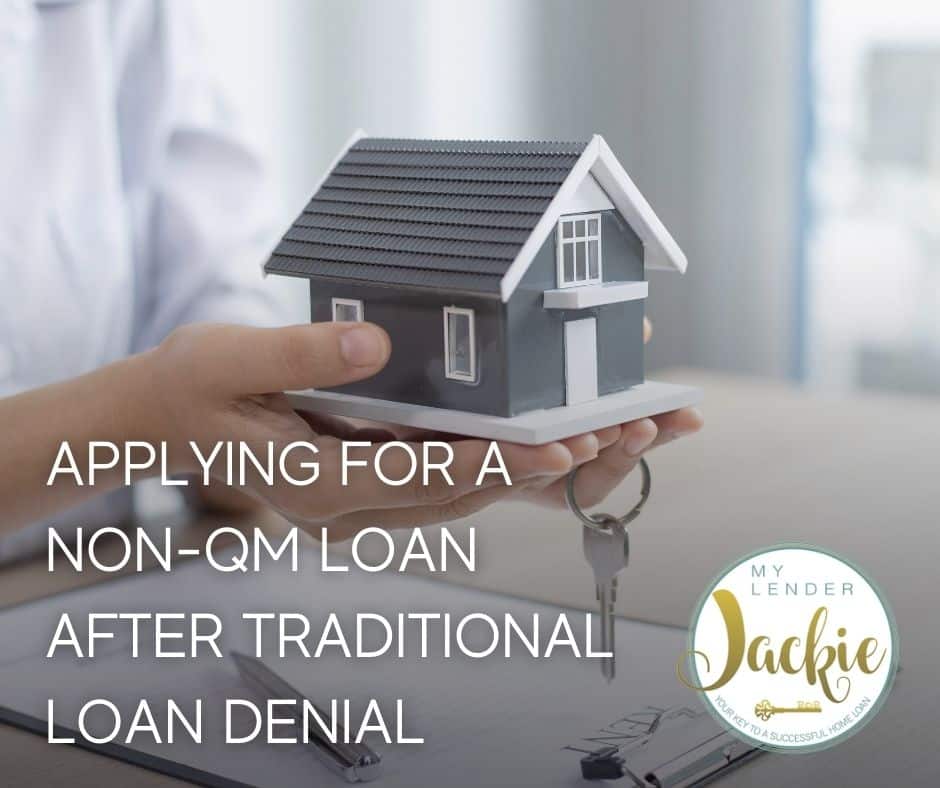 Interest rates on these types of loans could be slightly higher compared to the most common of loan types, but they can be a very useful tool to purchase real estate when you have been turned down upon application of a conventional mortgage.
Borrowers who might benefit the most from applying for a non-QM mortgage
A non-QM mortgage can help those who have been denied a mortgage through traditional means to obtain the ability to purchase real estate. It is best to know the requirements and what type of scenarios that non-QM mortgages really do benefit.
Borrowers who should consider applying for non-QM loans include:
A home buyer who is self-employed but does not meet a debt-to-income ratio set by conventional mortgage parameters because of unreimbursed business expenses
A home buyer may have a prior bankruptcy or foreclosure on their credit report but has reestablished themselves and is back on their feet. Someone who may still be just shy of the minimum waiting period requirements for purchasing a home post-bankruptcy or foreclosure
Someone that may have recently sold a home but is unable to qualify for another type of mortgage because they may have had a late payment on their previous mortgage within the last 12 months
Any mortgage applicant that fits into the category of self-employed, entrepreneur, a wealthy individual with plenty of assets not in need of employment, and retirees
Homebuyers that are seeking to purchase a property that is above the conventional loan lending limits. Such as in high price locations or looking to purchase high-end luxury real estate.
An example scenario of how a non-QM mortgage can help a borrower get into a home that was previously denied a conventional mortgage loan
In many cases, self-employed Americans are often unable to qualify for a conventional traditional mortgage loan due to the status of their income as shown on paper through their tax returns. With conventional traditional loans, there is very little wiggle room to interpret what is happening on a tax return form.
In the case of a tax return not adequately communicating the actual income of a self-employed individual, a non-QM mortgage can look at bank statements to verify income. Many times, the only hurdle for self-employed applicants is the black-and-white facts shown on their tax returns. Most self-employed mortgage applicants carry an excellent credit rating and with the use of bank statements to verify solid and steady income instead of a tax return they are very promising mortgage candidates.
There have been many non-QM mortgages successfully lent out to self-employed applicants who have previously been denied traditional home loans. In some cases, these self-employed applicants have been able to secure high-balance loans with no required private mortgage insurance and the ability to close in just a few weeks.
If you are someone that needs a more creative means of finding a way to qualify for a mortgage loan, please contact me right away. I specialize in nonconforming loans to help get people into homes they love or invest in real estate properties to build wealth.
For more information on nonconforming loan options in Mission Viejo and California please contact me anytime.
Start The Process or Schedule a Consulation
More Great Tips for Home Buyers