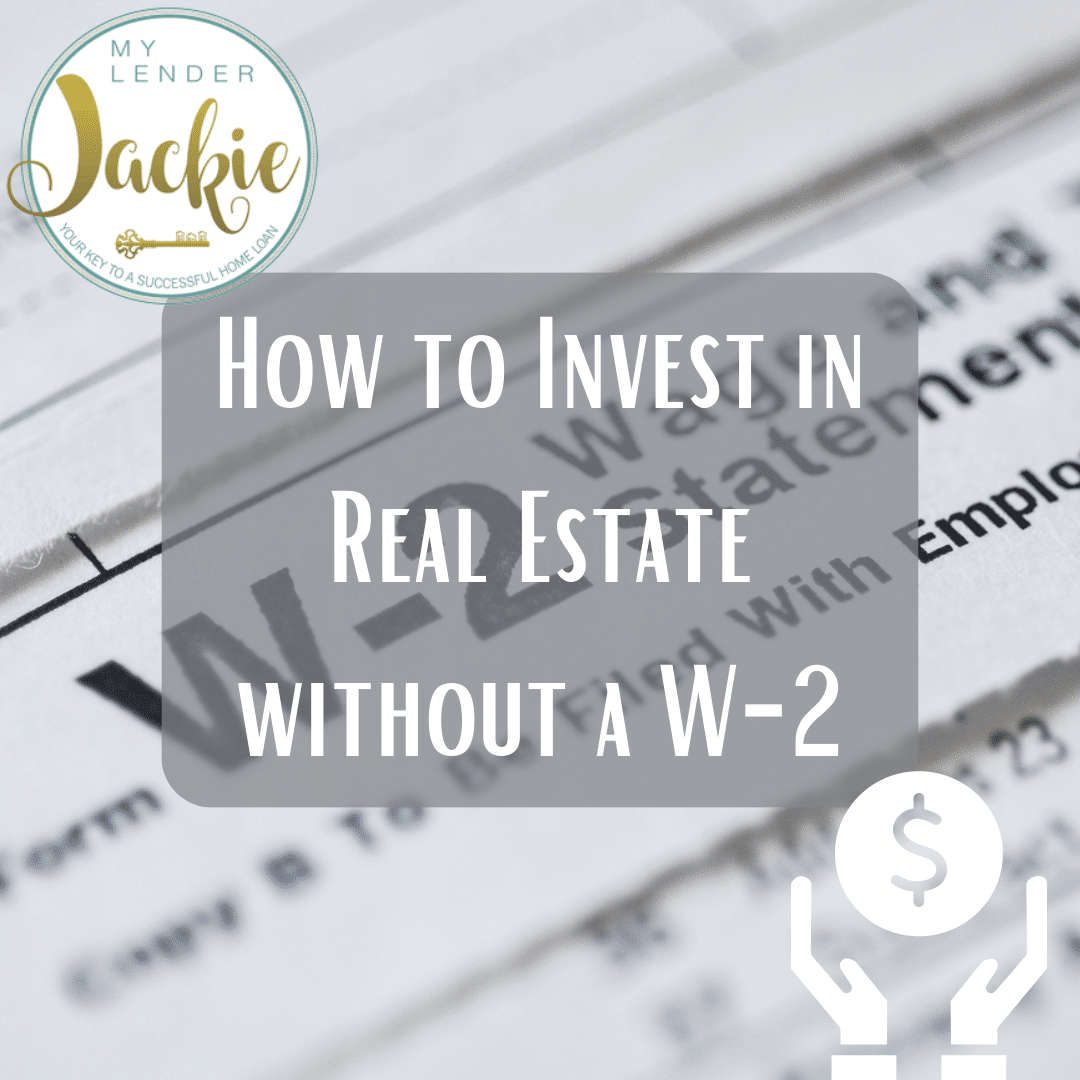 If you are looking for ways to get into real estate investing, you're not alone. When individuals realize the potential for passive income, building generational wealth, and finding financial freedom that real estate investing offers, it becomes a primary financial goal.
Investing in real estate requires significant verified income and capital, right? Not necessarily. Even if you don't have the W-2 income you think you need, you may be closer to investing in real estate than you think. Here's how: cash flow mortgages and bank statement loans.
Keep reading to learn more about these two ways you can invest in real estate without using a W-2.
What is a cash flow mortgage?
A cash flow mortgage is a creative solution to provide financing for a rental property without taking a look at the borrower's income. Instead, we look at the projected rental income from the property, which we determine by looking at the market value and rental rates of comparable properties in the area.
Based on what the appraiser says you will be able to charge in rent, we can qualify you to buy the rental property when the income is projected to cover the monthly mortgage payment. Rather than looking at your income, asking for W-2s, tax returns, pay stubs, and other income verifying documentation, your approval will be based on the cash flow from the property itself, in addition to your credit history.
Who can qualify for a cash flow mortgage?
A cash flow mortgage is a great option if you have good credit and experience as a real estate owner (either commercial or residential), but are counting on the rental income to cover the monthly mortgage payment. Those who qualify will:
Have a credit score of over 600
Be able to put 20% down
We won't be looking at your DTI, your income, employment, or anything else.
How many times can I use a cash flow mortgage?
Unlike some mortgage solutions, like first time homebuyer programs, a cash flow mortgage is a tool you can use over and over to reach your investing goals. You can borrow up to $2 million total for up to 8 properties, whichever is less, with a cash flow mortgage.
One of the best things about using a cash flow mortgage is the flexibility it give you. You can do a cash-out refinance of a property you already own to fund the 20% down payment, and then choose between 5/1, 7/1, and 10/1 ARM, interest only, and 30 & 15 year fixed options for the loan itself. This way, you will not be using any of your own cash, but instead be financing your new income property entirely through your equity and the rental income from the new investment.
To learn more about cash flow mortgages, check out this post!
What is a bank statement loan?
Bank statement loans allow self-employed borrowers, or anyone with non-traditional income that does not provide a W-2, to qualify based on their bank statements rather than their verified income. Instead of looking at your employment and income history, we look at 12-24 months of bank statement to determine an average amount of deposits.
Rather than looking at tax returns, mortgage underwriters will look at your bank statements to see your true income. If a long list of write-offs and deductions means your tax returns makes your income look much lower than it really is, a bank statement loan is a great way to show your financial capacity to borrow for an investment.
Who can qualify for a bank statement loan?
You can qualify for a bank statement loan based on the following criteria:
Credit score of over 680
10%-20% down payment, which can come from a cash out refinance but not a home equity loan
12-24 months of bank statements showing adequate income
DTI of 43+%
Can I use a bank statement loan for any type of property?
A bank statement loan can be used for a wide range of real estate types, including both personal homes and investment properties. This includes townhomes, condos, multi-family homes, non-warrantable condos, and more.
If you have a unique scenario in mind, contact us any time to talk about your options.
Where can I get a cash flow mortgage or a bank statement loan?
Not all lenders will offer these types of mortgage, and you need a lender who will work creatively to help you reach your goals. We have decades of experience helping our clients find ways to invest in the properties they want. To learn more about cash flow mortgages or bank statement loans, or find out if you can qualify, talk with one of our loan officers. We are here to help, so contact us any time.