With a highly competitive seller's market, it can be a little more challenging for first-time homebuyers to enter the housing market. To help a first-time home buyer secure a mortgage loan, the mortgage giant Fannie Mae will now allow lenders to consider rent payments as part of a borrower's credit history.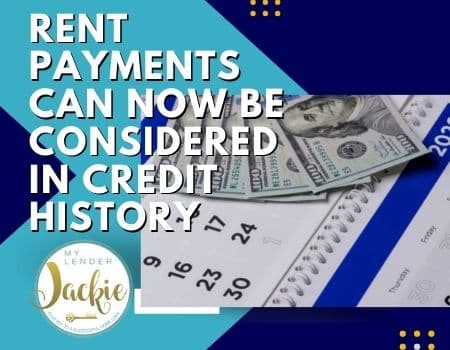 It is not uncommon for a first-time homebuyer who has been renting to run into a snag in loan approval due to the credit scoring system. Landlords do not report rent payments to credit bureaus and as such tenants can have an amazing track record of every single rent payment on time with no impact on their credit score. Mortgage payments are part of the credit reporting system and paying your mortgage on time does boost your credit score.
Fannie Mae began allowing lenders to consider loan applicants' rental history as part of their underwriting process in mid-September 2021. With a borrower's permission, a lender can use their bank account data to identify as many has 12 months of rental payments. The CEO of Fannie Mae Hugh Freighter has stated that this initiative is aimed at helping to remove what he calls systemic barriers to homeownership for renters that may not have been able to build their credit score via just credit cards and auto loans. Looking into a renter's payment date will solely be used to boost a borrower's credit score.
The information collected from bank statements with the borrower's permission will only be used to help a homebuyer qualify for a mortgage. Any record of missed or inconsistent rent payment shown through bank account data will not negatively affect their qualifying abilities for a mortgage.
It is predicted that this new credit policy could help out one out of six previous renters move into homeownership. The initiative is designed to hopefully help consumers who are very close to qualifying for a mortgage but not quite there get the little bit of extra boost they need to secure a home loan.
Related: Buying, Selling and the Joys of Waiting – Connor MacEvilly
Fannie Mae came to this conclusion by looking at a sample of mortgage applicants that have not previously owned a home in the past three years and who's applications were denied for a Fannie Mae-backed loan. Somewhere around 17% of the applications were rejected but could have been approved if responsible rental payment history had been taken into account to show for the applicant's reliability of paying bills on time.
This new system will spot rent payments that appear in the borrower's bank records and these will apply whether the rent was paid by check or electronically and can be tracked via a company's payment portal or even by Venmo or PayPal payments.
Fannie Mae only sets loan requirements they do not loan mortgages out directly. The loan giant takes on loans that are originated by lenders that have decided to meet their loan guidelines. Fannie Mae purchases these loans and packages them up as investments. The other well-known government mortgage backer, Freddie Mac, has yet to consider rental payments as viable credit history, but some are expecting to see Freddie do the same.
For more information on your mortgage loan options in Mission Viejo and California please contact me anytime.
More Great Stuff: