Common Challenges for Self-Employed Mortgage Borrowers – Qualifying for a mortgage as a self-employed borrower is entirely possible, especially with knowledgeable professionals on your side. It helps to understand the common challenges self-employed borrowers face, so we have listed some of them below.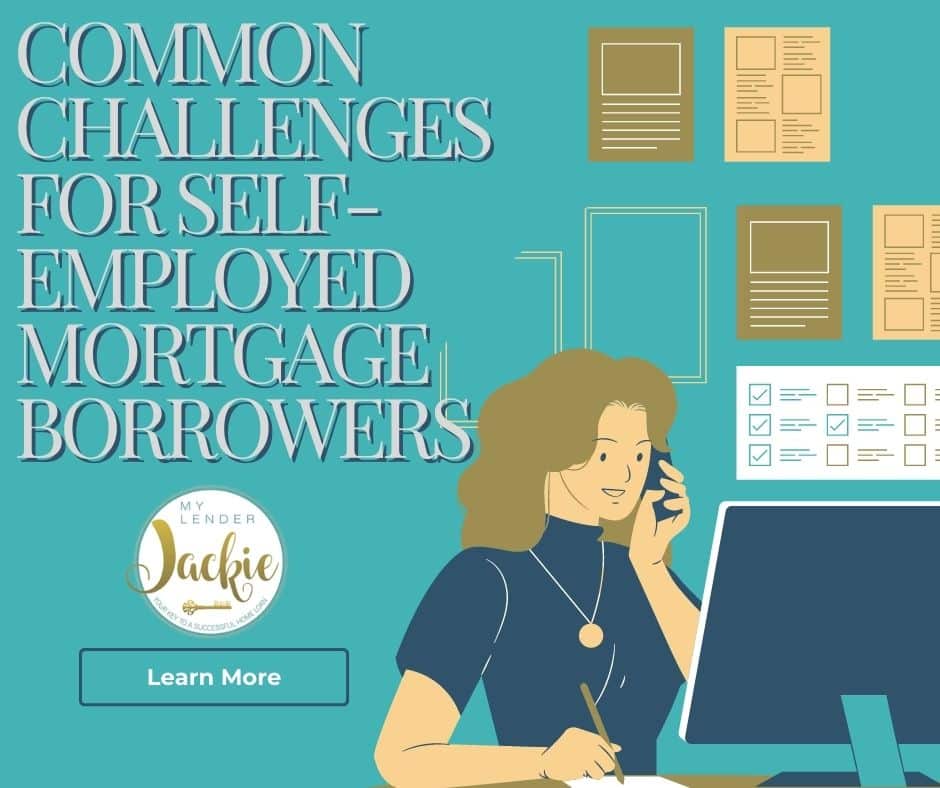 Buying a home may be more attainable than you think, no matter your unique employment scenario. To learn more about whether you qualify for a mortgage, contact us any time! We would love to help you find the financing solution you need to reach your homeownership goals.
If you are concerned about qualifying for a mortgage as self-employed mortgage borrowers, consider these 3 common challenges and the ways we might be able to help you work around them.
3 Common Challenges for Self-Employed Mortgage Borrowers
1. Lower declared income
Many self-employed people have a substantially lower declared income, thanks to write-offs than they actually take home. In order to qualify for a mortgage based on tax returns, this can be a challenge. If your declared income is much lower than your actual income, your mortgage lender may not be able to qualify you for a mortgage that is in actuality well within your means.
The good news is, qualifying based on W-2s and declared income is not the only option. We can also talk about bank statement loans, which provide evidence of your income separate from tax documents.
2. High down payment requirements
Some lenders will require self-employed mortgage borrowers who appear to be at higher risk to put down as much as 30%, or even to take on a 15-year mortgage rather than a 30-year. In some cases, even with 30% down the self-employed borrower will be required to pay PMI. For many borrowers, that isn't a practical solution. If you apply for a bank statement loan instead of a conventional mortgage as self-employed mortgage borrowers, your options can be far more favorable and flexible.
3. Additional documentation is required
Qualifying for a mortgage as a self-employed borrower might require you to provide more documentation of your financial standing than a borrower with an employer. If you do not have two years of employment history and pay stubs, there may be other paperwork required to show your lender that you are prepared to handle a mortgage.
No matter your employment status, mortgage underwriters want to look at the same criteria to determine your eligibility for the loan:
Income
Assets
Credit History
Current debt
If W-2s and pay stubs are not going to work as income verification, you may be able to submit other documentation that provides the same information, like:
Letters from your clients
A letter from your CPA
Business License
Business Insurance
Membership in a professional organization
Your debt-to-income ratio (DTI), credit score, and assets can still be verified in a similar way to a borrower who has more typical proof of income, completing the total picture the underwriters need to see in order to qualify you.
Chances are high that you will face some of these 3 common challenges for self-employed mortgage borrowers, but this doesn't mean you will not be able to become a homeowner as a self-employed person. To learn more about self-employed mortgages or talk with one of our loan officers, contact us any time.
More Advice on Self-Employment Loans