If you, like many California homebuyers and other homebuyers across the country, are hoping to purchase a bigger better and more expensive home this year it is highly probable you will need a bigger mortgage. A jumbo loan can allow you to buy a more expensive home than a traditional mortgage loan will allow. The average limit for traditional mortgage loans across the country is $548,250. Some areas of California hold to this limit while more expensive areas can have a traditional conventional loan limit of up to $822,375.
Jumbo loans are very helpful in areas where homes tend to exceed the national averages such as many areas here in California. There are even new mortgage programs that do not require the traditional 20 to 30% down. Some jumbo mortgage loan products will lend into the millions of dollars with just a 5 or 10% down payment and no required mortgage insurance.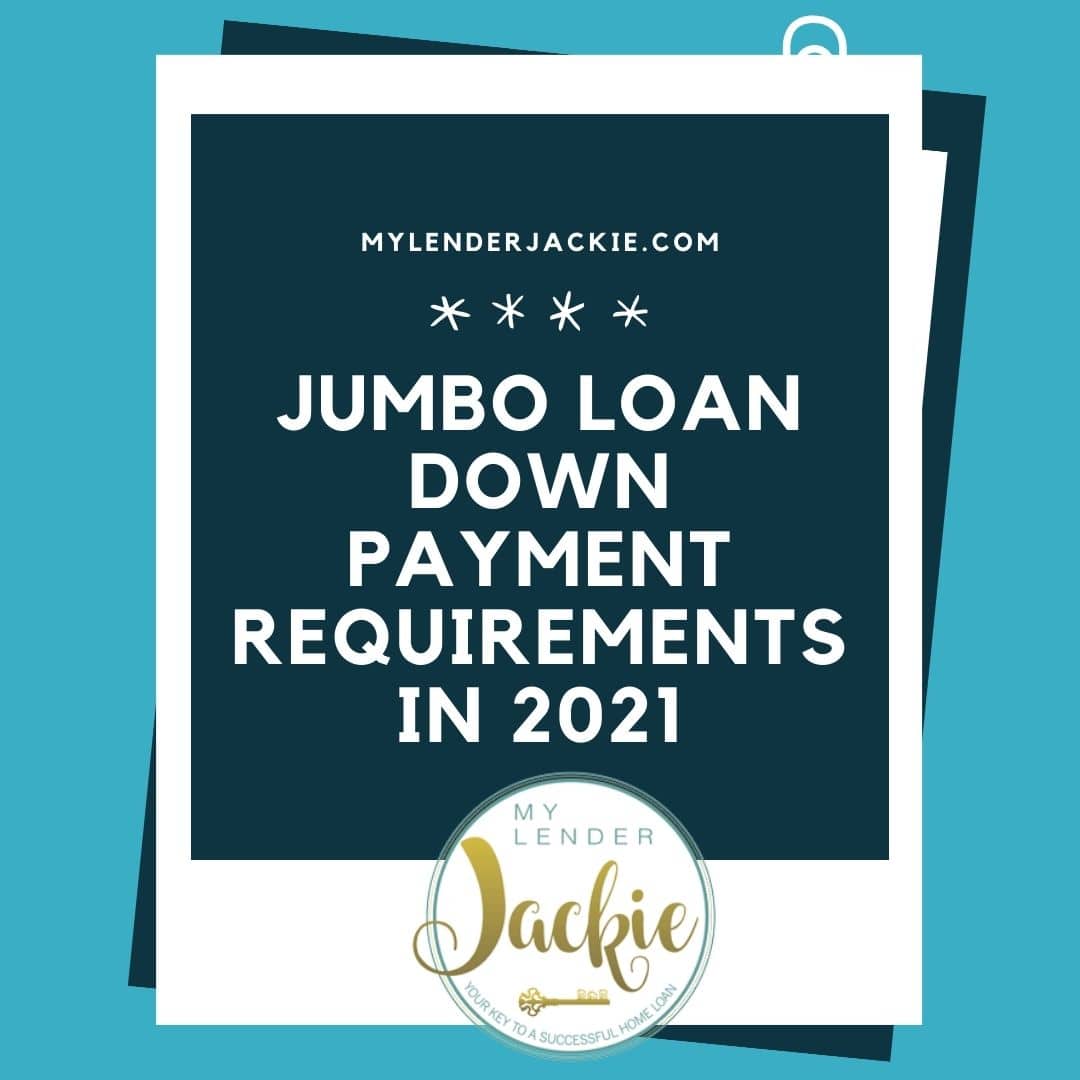 What exactly is a jumbo loan?
A jumbo loan is also called a non-conforming loan which means that it loans out more money than traditional conforming loan limits that have been set in place by Fannie Mae and Freddie Mac. Since jumbo loans are considered non-conforming they do not have to meet certain underwriting standards that are set by Fannie and Freddie and lenders can set their own requirements of the qualification for borrowers.
This means the lender has total freedom to set their own parameters on minimum credit score, minimum down payment, minimum debt to income ratio, requirements for verifying income, and more. Due to the fact that lenders create their own requirements, jumbo loans can vary greatly making it even more important to shop around for the best jumbo loan mortgage option.
How much should a borrower expect to make for a down payment on a jumbo loan?
In the recent past, jumbo loans would most often require a 20% to 30% down payment. Today there are many more options for a jumbo loan down payment requirements especially in this hot real estate market where many mortgage interest rates are lower. Some jumbo loan products are available for as little as 5 to 10% down payment and others may require as much as 15 to 20%. It really depends on the mortgage lender that you are seeking to borrow a jumbo loan from. To find the best options and lowest down payment that work for your personal financing, it is a great idea to work with a mortgage broker that can do the jumbo loan mortgage shopping for you.
A low-down-payment jumbo loan could be a helpful tool for a first-time homebuyer who lives in a high-priced market but has not had a lot of time or means to build up a significant sum for a down payment.
Read More: How to Start Saving Money for a House
Jumbo loan mortgage rates
Since such a large sum of money is being lent it automatically makes us believe that there is higher risk and as such there would be a higher interest rate on a jumbo loan as compared to a traditional conforming mortgage.
Contrary to instinct, the mortgage rates for today's jumbo loan products, whether purchasing a new home or refinancing a current mortgage, are at the same level with traditional conforming loans. The exact interest rate you will be offered for a loan is dependent on several factors including the exact loan type, the loan amount, the down payment, your credit score, other qualifying factors, and the actual property being purchased.
If a borrower has good credit, a low amount of debt, and a stable significant income they can secure a very great low-interest rate on a jumbo loan in 2021.
For more information on your jumbo loan mortgage options in Mission Viejo and California please contact me anytime.
More Advice for Buyers
For help finding the right type of mortgage in California please contact me at any time.