What is PMI and How Do I Know If I'll Have to Pay It? The more you research buying a home, the more acronyms you will come across. If you're feeling lost among all the new terms, we can help break it down so that you feel confident and well-informed to make a decision about the best time to buy a home.
We always recommend scheduling a time to talk with a loan officer, where you can find out if you can qualify for a mortgage now, or what you can do to make yourself a more qualified applicant. Contact us any time with your questions to learn more about preparing to buy a home!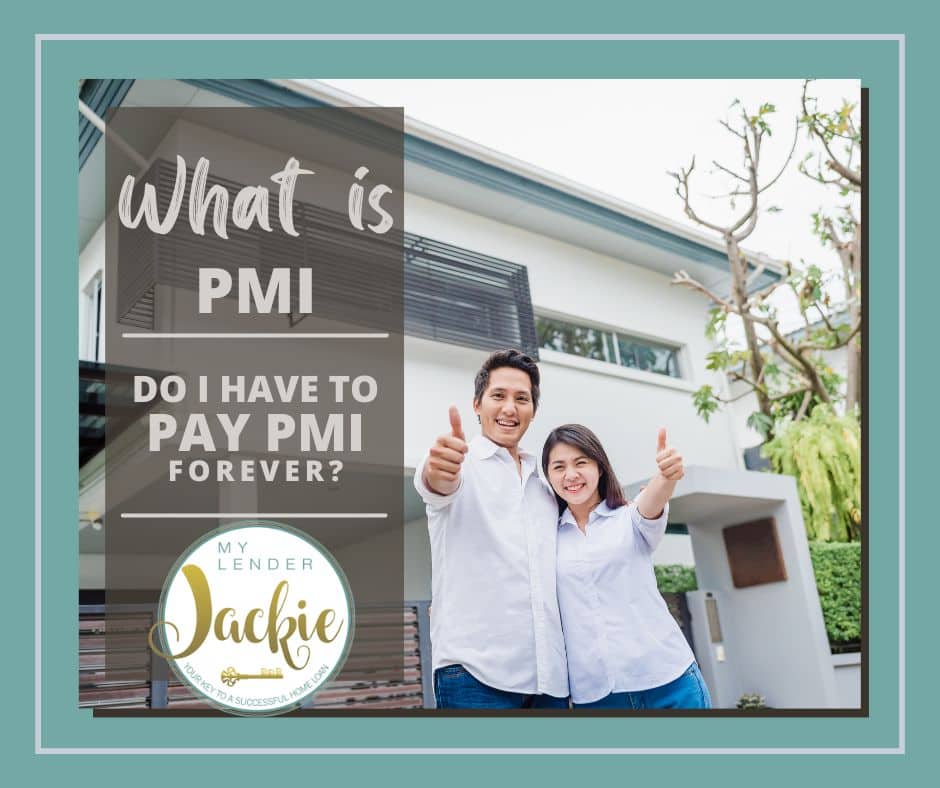 One of the acronyms you have probably hear is PMI. Keep reading to learn more about what PMI is and how it might affect your homeownership journey.
What is PMI and How Do I Know If I'll Have to Pay It?
What is PMI?
PMI stands for Private Mortgage Insurance. It is a monthly insurance premium borrowers pay with their mortgage payments. While not all loans have identical terms, and there are some loans that won't require PMI at all, in general, you will be required to make monthly PMI payments until you have paid 20% of the value of the home.
This 20% is calculated by adding your initial down payment to the amount of your loan principal that you have paid down. Many first time home buyers do not put 20% down, so PMI is a payment that protects the lender in case the borrower is not making payments on the loan.
How much will my PMI be?
The cost of your PMI payment will vary based mostly on two factors: the amount of your loan and current insurance rates. In general, you can expect to pay between 0.1% and 2% of your total loan amount per year.
Who has to pay PMI?
Anyone who buys a home with less than a 20% down payment will be required to pay PMI, with a few exceptions. If you are purchasing your home with a VA loan, you will not have to put any money down and you will not have to pay any PMI. Other government-backed loans, like an FHA loan, will require PMI.
How long will I pay PMI?
You can calculate how long you will be paying PMI by looking at how long it will be until you have 20% equity in your home. In other words, look at your mortgage documents to determine when the amount you have paid toward the principal plus the amount you paid as a down payment equal 20% of the total purchase price of the home
This timeline can sometimes be accelerated through refinancing. If your home has built a significant amount of equity by going up in value, you may be able to refinance, leveraging some of that equity by putting it toward a down payment that is equal to 20% or more. This is a common way that homeowners get to stop paying PMI faster than expected.
Should I wait to buy a home until I won't have to pay any PMI?
Understandably, many home buyers are not excited to pay PMI. Because it increases your monthly mortgage payment, it may limit the homes you can purchase or feel like an unnecessary expense. To determine whether you should wait until you wouldn't have to pay PMI, consider how long it would take you to save up for a 20% down payment.
Even if you do have to pay PMI for a few years, you can begin building the financial stability and generational wealth that homeownership offers by benefitting from the passive growth of your home's value. On the other hand, saving for a 20% down payment will require you to save more than the real estate market is growing each year.
Let's say you are planning to buy a $500,000 home. If you need to save 20% for a down payment, this means you will need to save $100,000. In the time it takes you to save that amount, that same home will likely increase in value so much that your $100,000 is no longer 20% of the value. If you accept that you need to pay PMI in the first place, you can instead refinance based on the new value of the home and allow the equity you've built to do the work for you.
To learn more about whether you are ready to buy your first home, contact us any time with your questions! We love to help people find their first homes and make confident, well-informed decisions in the process.