Refinancing an investment rental property is very similar to the refinance of a primary first home that you live in most of the time. There is one big difference though: you will need to document the proof of your rental income. In the eyes of a mortgage lender, a rental property needs to be making a significant rental income or it is simply just a second home that you own.
To help you to be in a solid position to refinance your rental property, it is a good idea and very important to getting the best refinance loan possible to have each tenant sign a formal rental agreement and declare the rental income on your yearly taxes.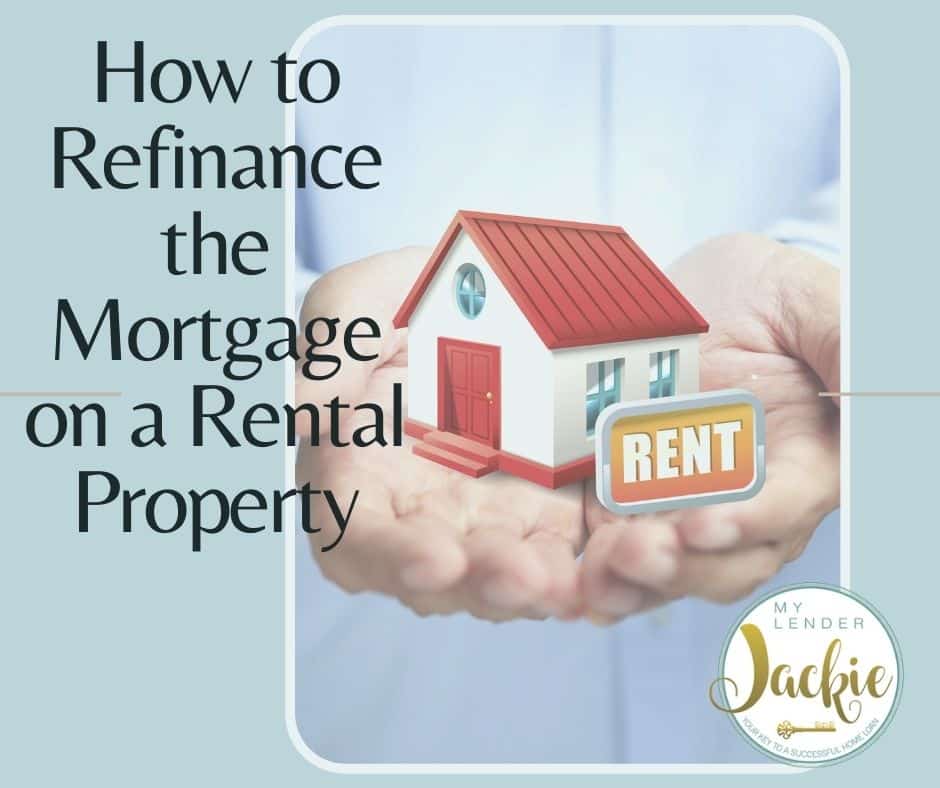 Here are some steps involved in refinancing a rental property:
Call a mortgage broker and let them know you are interested in refinancing your rental property. Ask them to look into refinancing with your current lender as well as to look into all of the other refinance options you may qualify for. Using a broker to do the shopping for you will allow you to find out what refinance option will be the best for you. Don't make the mistake of only contacting one lender and using that one option, there could be a better refinance product out there, it is always best to compare options.
Fill out all of the needed application information that the mortgage broker asks of you in a timely manner. This will enable the broker to input your information and shop for the products you will qualify for.
Look over your options with your broker. When the mortgage broker has completed their search for the best rental refinance options for you, they will present you with the most promising choices. If you have any questions about how these loans work, now is the time to ask your broker while they are showing you the details of each option.
If you are not sure about any of the options provided or hoping that a certain item be provided you can also ask your broker if there are any loans with those options available to you or if there is a way to negotiate with any of the lenders offering you a loan that has been presented to you. Once you are comfortable with a specific refinance loan offer you can then choose to take the next step of final approval.
Related: What's the difference between a real estate agent and broker?
Be ready to provide any documentation needed for closing in a timely manner. To ensure as quick of a closing process as possible, be ready to provide any necessary additional information or documentation that provides proof of needed information as soon as it is asked for to avoid lengthy waiting periods.
Let your tenant know about any in-person requirements of the lender such as an inspection or appraisal of the property. Make sure to visit the property yourself before the lender sends someone out to ensure the property is in top shape and see that nothing will negatively impact these items of approval. Make sure to coordinate the appraisal and inspection appointments with your tenant so that the process is not further delayed.
Be open and flexible for signing paperwork. Now that you have gone through all of the steps the final one is to sign your name on the dotted line and agree to the new payment and terms of your rental refinance mortgage.
The refinance process for a rental property is very similar to that of a traditional mortgage refinance with the additional requirement of showing proof of income with verified documentation.
Right now could be a very beneficial time to refinance your rental property with today's low mortgage rates.  For more information on your mortgage refinance options in Mission Viejo or California please contact me at any time.
More Tips for Refinance Options:
For help finding the right refinance mortgage in California please contact me at any time.