Obtaining a verified approval letter for a mortgage before searching for a home offers several advantages. Firstly, it provides a clear understanding of your budget and the price range within which you can comfortably shop. This knowledge helps narrow down your search and saves time by focusing on properties that align with your financial capabilities.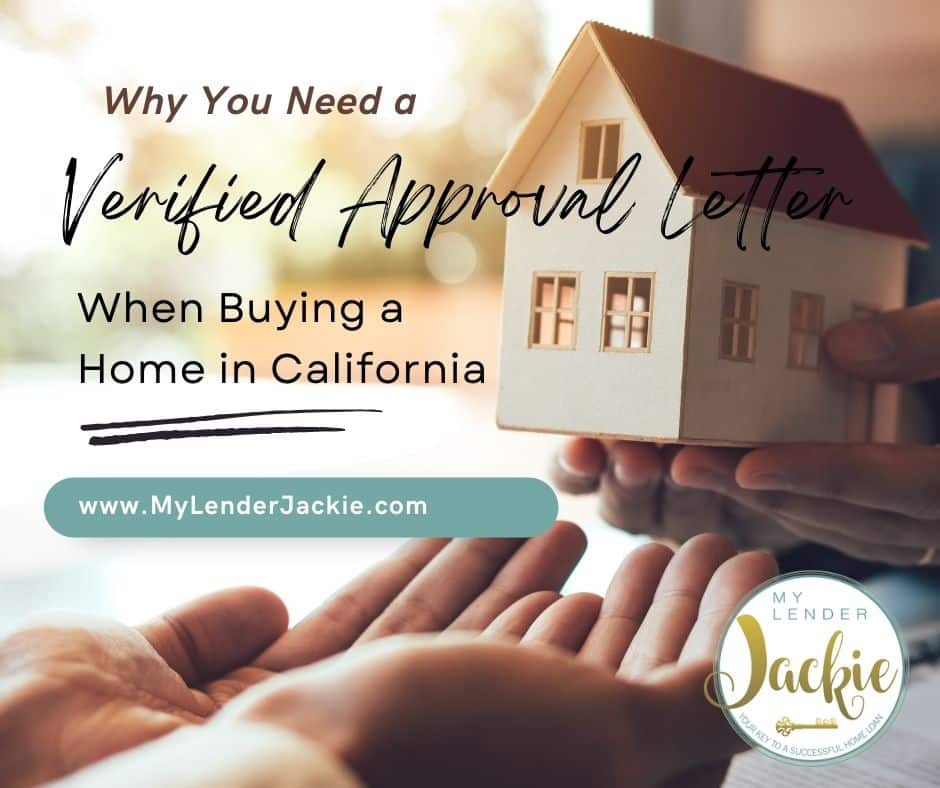 Having a verified approval letter also enhances your credibility as a buyer. Sellers often favor offers from pre-approved buyers, as it demonstrates their seriousness and financial readiness. This can give you a competitive edge in a multiple-offer situation, increasing the likelihood of your offer being accepted.
Furthermore, pre-approval gives you peace of mind during the home buying process. Knowing that you have already secured financing up to a certain amount alleviates uncertainties and allows you to make confident decisions when making an offer. It eliminates the risk of falling in love with a property only to later find out that you can't secure a mortgage for it.
Engaging with a loan officer early on is beneficial for understanding the mortgage process and preparing for homeownership. These experts can provide valuable insights into available loan options, down payment requirements, and potential closing costs. They can guide you through the pre-approval process, assisting with document preparation and ensuring a smooth transition to the homebuying phase.
What is the difference between pre-qualification and pre-approval?
Some people will use the terms pre-qualification and pre-approval interchangeably, but they are not the same. The main difference is that pre-qualification is based on the information you tell your loan officer, without the added verification of relevant documents. If you provide accurate information, chances are the terms of your pre-qualification will be nearly identical to your pre-approval.
However, pre-approval requires a more thorough check of your financial situation. Documentation will be provided to you by me, your loan officer, either through traditional verification of employment and income like W-2s or through bank statements and other verification if you are applying as a self-employed borrower.
Pre-approval is necessary to make an offer on a home. While pre-qualification is a great first step, moving on to pre-approval will allow you to be in a strong position to have more assurance about the terms of your loan and to begin making offers on potential new homes.
Do I need a verified approval letter?
A verified approval letter (sometimes called a VAL) is a document from your lender that shows your strong financial standing and approval to borrow the amount you are offering on a property. Having a VAL allows you to make a stronger offer because it tells the seller that you have already confirmed that you can afford to follow through with the offer you are making. A seller is more likely to choose an offer with a VAL when there are multiple offers made because it is the more reliable option, showing a buyer that is serious and financially prepared.
How do I get a verified approval letter?
Getting a verified approval letter is a simple process after you have been pre-approved. Depending on the type of mortgage you are intending to use and your employment status, the documents require to secure pre-approval may vary. In general, your lender will need to see some combination of:
W-2s from the past two years
Two years of employment history
Bank statements
Paystubs
Income tax returns
Contracts and relevant documents related to your business, if you are self-employed.
Your lender will also look at your credit score and debt-to-income ratio. All of these factors combined will help create a full picture of your financial situation and what you will be approved to borrow. Once this pre-approval process is complete, it's easy to request the VAL to use during your house-hunting journey.
Do you have more questions or want to get started with the pre-approval process? Contact us any time. Call me! I'm Jackie and I'd love to chat!