Shortly after the pandemic began, the government put into place protections that required mortgage lenders to offer mortgage forbearance programs for homeowners that saw themselves struggling to make ends meet while things were shut down.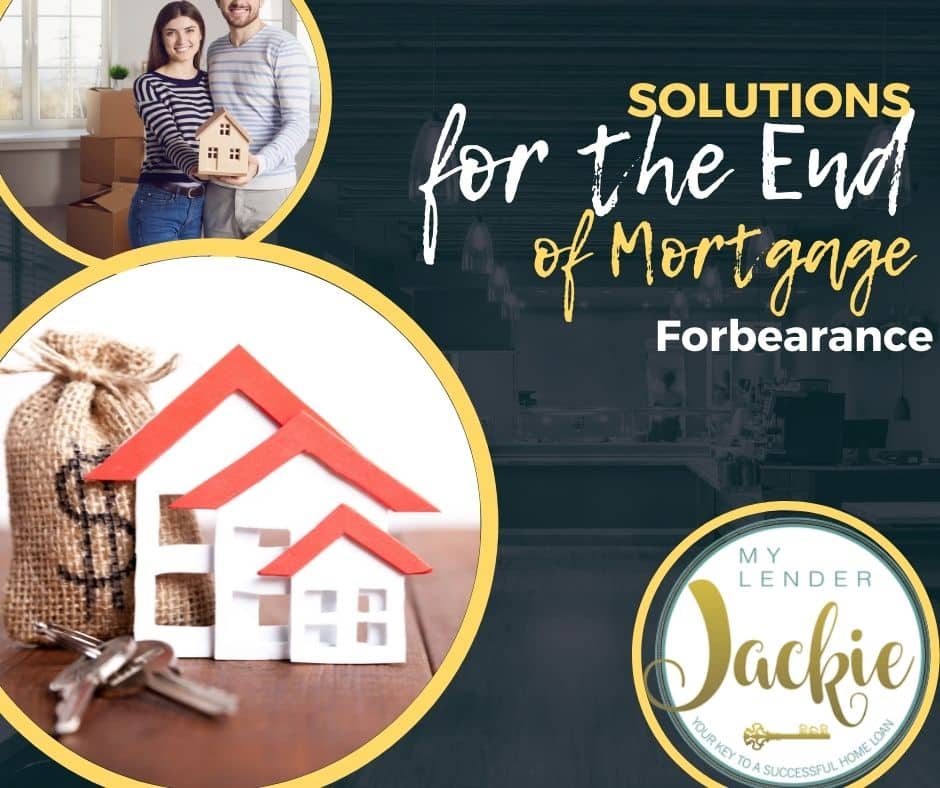 These Covid relief forbearance programs offered millions of struggling Americans the ability to put their mortgage payments on pause. Now many forbearance offerings are coming to a close. Some homeowners are finding themselves still pulling out of a tight financial situation.
The longest forbearance term was about 18 months for a majority of payment deferment programs. Right now, many homeowners across the country are reaching that 18-month mark. Some have chosen to and a forbearance program by adding postponed payments to the end of a loan repayment schedule, but these borrowers need to resume full mortgage payment to qualify.
Not all mortgage borrowers in forbearance are able to resume full mortgage payments as of yet. Here are some options if you are finding yourself in this situation.
Loan modification
If a borrower still has a steady source of income but is unable to afford the total amount of their old mortgage payment, they could qualify for a loan modification which will adjust your monthly mortgage payment to a lower monetary requirement.
If your forbearance is about to come to a close and you foresee difficulty making the entire monthly mortgage payment as it stands, it is a good idea to contact your mortgage servicer as soon as possible and have an open conversation with them. The more proactive you are in having this conversation with your lender, the better the options will be.
Some loan servicers are offering to extend the loan term at reduced interest rates in order to be able to accept lower payments. The options that you will be offered of course are dependent upon the type of loan and your specific history and responsibility of paying your loan. Your current financial status will also play a part.
A consumer can learn about any post forbearance options they may have by visiting the consumer financial protection bureau website. This will help you to prepare for speaking with your current lender about any modification options.
Selling the property
Home values have greatly increased and in some cases, it may be in the best interest of the homeowner to sell the property. Several homeowners across the country have positive equity in their homes that could help to pay back the money owed on the mortgage for the property. In some cases, a homeowner might even find themselves with a little bit of cash beyond what they owe in make-up payments and the balance of the loan.
Homeowner assistance fund
If you would prefer to exhaust all of your options and a modification is not available to you, you might explore the options in the homeowner assistance fund. This is a program created by the American Rescue Plan with nearly $10 billion in funds to help homeowners in need.
The US Department of the Treasury is reviewing each plan in every state across the country and they hope to have programs up and running by the end of the first quarter of 2022 to help homeowners in sticky forbearance situations.
Each program within the homeowner assistance fund is different, but there are options to help borrowers keep up on any missed payments and make it easier for a loan servicer to offer a solution for the homeowner to stay in their home.
Consider a refinance
If you are in a forbearance program, a refinance is not completely off of the table for some homeowners. There are many options that may allow you to take advantage of today's extremely low-interest rates, wrap in missed payments, and get you a lower payment that will be more attainable and affordable to make currently.
It is well worth the time to contact a reputable and trustworthy mortgage broker who can do your shopping for you and find a creative solution to get you into a lower mortgage payment.
For more information on all of your mortgage options in Mission Viejo and California, please contact me anytime. I am here to help you find the best and most creative mortgage option for your personal needs, including bank statement loans and jumbo loans.
More Advice
For help finding the right type of mortgage in California please contact me at any time.