Second homes can be a great way to invest and grow your wealth. On top of that, you have an amazing place to vacation whenever you want in one of your favorite places. Second-home ownership can help you to avoid being a victim of full hotels or unavailable rentals.
Some homeowners choose to rent out their property and use the income to help the home pay for itself. But before you make this very big and fun investment it is good to understand the current 2022 mortgage options for second properties.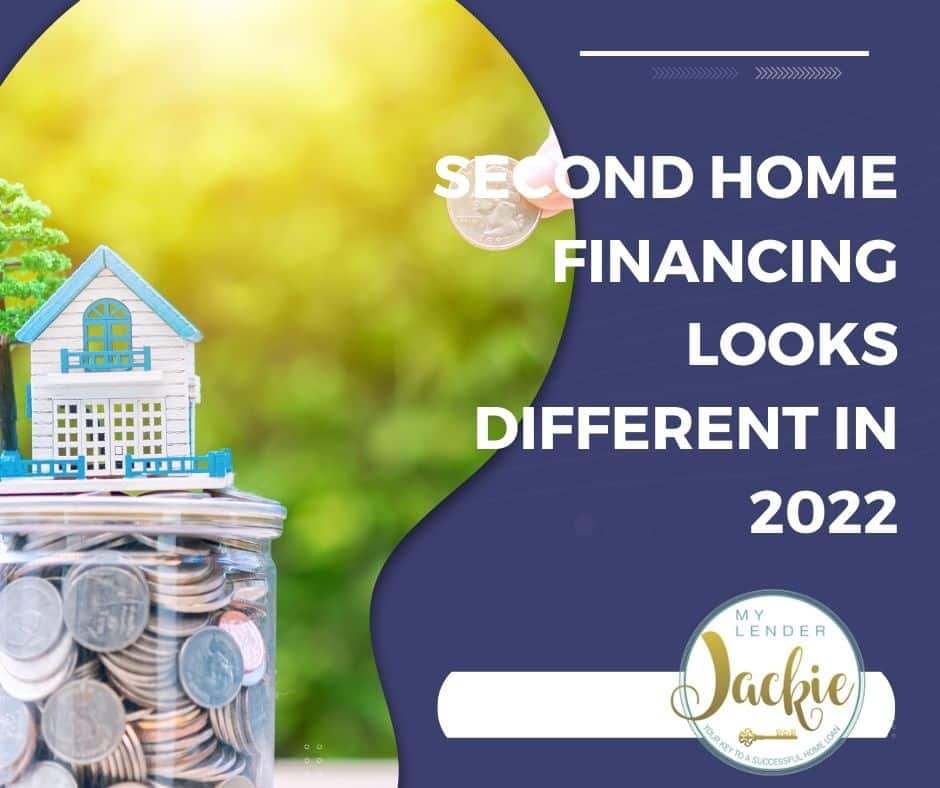 Info About the Most Common Second Home Mortgages
Most second homeowners mortgage their second home purchase. The numbers show that over half of those who own a second home bought one with the help of a mortgage. The most common second home loans come with a different set of qualifiers than first or primary residence loans.
Common Second home mortgages often require:
Two months of cash reserves in savings
At least a 10% down payment
Higher credit score requirements as compared to traditional first home loans
For the home to be considered a second home it must be lived in for a required amount of time during the year otherwise it is considered an investment property which is a different set of loan qualifiers.
A debt-to-income ratio of no larger than 45%
Second Home Occupation Requirements
For a home to be considered an actual second home and not an investment property the owner must be purchasing a single-family/ one-unit home. The home must be suitable for year-round use. It can only be owned by the buyer and not rented full time or operated by a timeshare. It can also not be under property management with control of occupancy.
Second homes have these requirements of occupancy to ensure that you are not using a private loan for an investment property with the main focus of turning a profit. It has to be a true recreational home and not a rental property posing as one.
Current Second Home Mortgage Rates
Traditional mortgage rates have changed for all types of mortgages, but they have risen just a bit more for the purchase of homes that are not used as primary residences or first/full-time homes. But second homes have almost always carried a higher interest rate due to the perceived risk factor of loaning money for them. The best way to get a lower mortgage rate with a traditional mortgage is to pay down current debts and have a larger down payment set aside.
Another Alternative to Financing Second Homes is with Non-QM Loans
If you are finding it difficult to obtain loan approval for a second home/vacation property you may find success looking outside of the box at non-QM mortgage products. These are loans that do not have to conform to the federal qualification parameters of Fannie Mae and Freddie Mac.
It is well worth talking with a mortgage broker in your purchase location to discover ALL of the loan products available to you for a second home purchase.
For more information on non-QM mortgages and all mortgage products in Mission Viejo and California please contact me any time.
If this post was helpful, these might even be more so!