Property Investment Strategies for Beginners – Investing in real estate can be a powerful way to create passive income or initiate a new career. If you are considering property investment, keep reading for strategies that work for beginners looking to get started. Real estate investment does not have to be overwhelming or intimidating.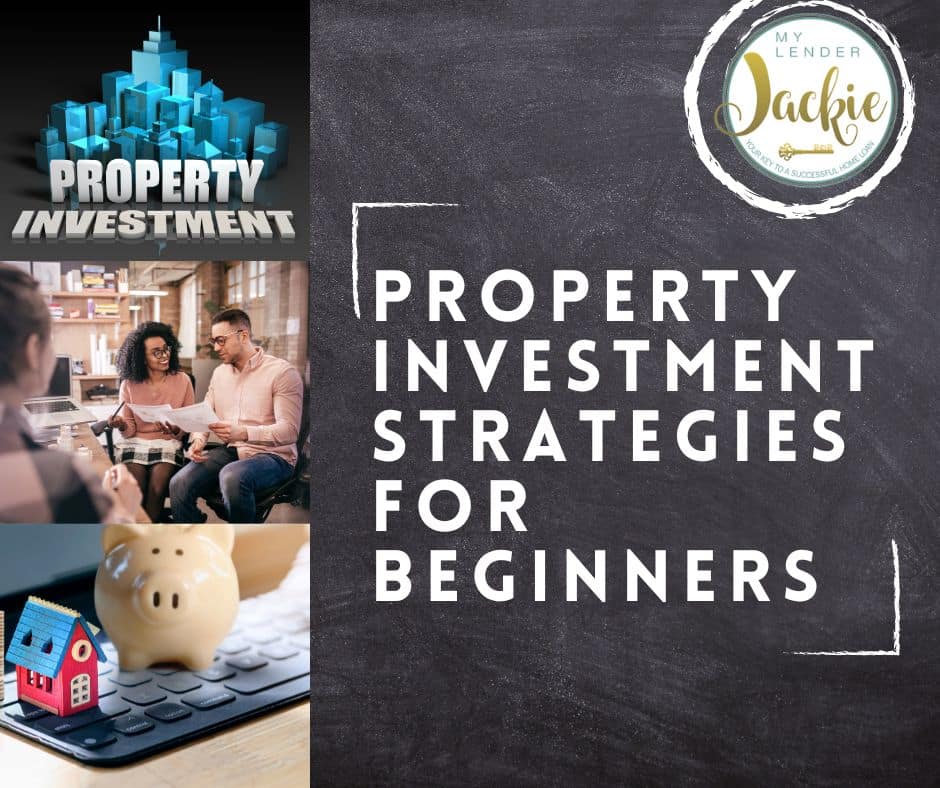 With the right strategy and a team of experts that can provide you with guidance, you can win at real estate. To learn more about qualifying for financing to support your real estate investment goals, contact us any time, and keep reading to learn more about property investment strategies for beginners.
Property Investment Strategies for Beginners
House Hacking
House hacking is a great way to get into real estate investing and homeownership at the same time. In this strategy, the homeowner purchases a duplex or other multi-family home and lives in one of the units. The other unit(s) can then be rented out, using the rental income to cover some or all of the monthly mortgage payment.
This may be the right fit for you if you are interested in real estate investment, but are not yet ready because you first want to buy your own home. You may be able to get into both homeownership and real estate investing more quickly than you expected through house hacking.
Buy and Rent versus Buy and Hold
There are two distinct ways to invest in real estate: buy and rent or buy and hold. Whether residential or commercial, you can choose to buy a property and rent it out. In many cases, you will be able to rent the property for more than you pay on the monthly mortgage, meaning you will immediately begin to draw passive income from it while also benefitting from the appreciation of the asset itself.
If you are not interested in the work of being a landlord, buy and rent may not be the way to go. An alternative is to buy and hold. In this case, you would invest in a property that you can afford to pay for monthly and allow it to slowly appreciate over time. This is an investment strategy with a slower ROI but without the active involvement required when dealing with tenants.
Flip and Sell
A third way to invest in real estate is to buy and sell. You've likely seen house flipping popularized in a variety of TV shows. It is the process of buying a property that needs updating it, renovating the property, and then selling it for a profit. This is a potentially faster way to make a profit, but also requires more work and carries for risk. In order to be successful and flipping houses, you need a strong set of remodeling skills and understanding of local building codes, or a team of contractors you can trust to contribute the same.
When it goes well, flipping a house is a great way to make tens of thousands of dollars with just a few weeks or months of work. However, keep in mind that there is the risk of buying a home that requires far more work than you anticipated, or intending to flip the house and ending up with a real estate market that is not working in your favor when you are ready to sell. If you are prepared to weather the potential risks, this can be a great way to win in real estate.
Ready to find out what you can do with property investment? Schedule a time to speak with one of our loan officers today.
If this post was helpful, these might even be more so!